Loblaw to take click-and-collect national
PC Express will be available across Canada through 500 new pick-up sites, including Shoppers Drug Mart.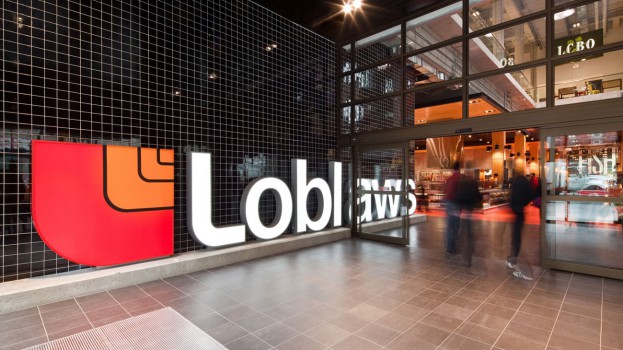 Loblaw has announced that it plans to "blanket" Canada with its click-and-collect service by the end of the year, giving most Canadians the option to order groceries online and pick them up at a location convenient for them.

PC Express – as the click-and-collect service is now called – will be adding 500 new pick-up sites, bringing the total number of places customers can collect groceries they purchased online to 700. The sites will include grocery stores, GO commuter stations in the Greater Toronto Area and, for the first time, Shoppers Drug Mart locations.

Loblaw first piloted click-and-collect at three stores in 2014, expanding to 37 by 2015. The service was dubbed "PC Express" earlier this year, around the same time Loblaw announced its partnership with Metrolinx to add GO Transit stations to the list of places where customers can pick up grocery purchases. In December, Loblaw also added home delivery options through a partnership with Instacart, which is currently available in 11 cities including Toronto, Vancouver and Calgary. The company says it plans to add delivery coverage to five more markets – including Montreal, Halifax and Regina – this year.

Currently, half of Canadians are covered by either click-and-collect or delivery options, but the company says that by the end of the year, these services will cover 70% of Canadians from coast-to-coast, with 90% coverage in major urban markets.

The expansion of online grocery ordering options comes as Loblaw and other traditional grocery retailers continue to fight for share with companies like Amazon – which acquired Whole Foods last year, including its 13 Canadian locations – and Walmart – which has been expanding its own delivery and pick-up options in Canada.

"As the retail landscape changes, we are now rapidly scaling our e-commerce pick-up and home delivery services to blanket Canada this year," said Galen G. Weston, chairman and CEO of Loblaw Companies Limited.

The announcement was part of Loblaw's Q1 earnings report, the company's first following the delivery of gift cards it began offering to customers after admitting its role in a bread price-fixing scheme. Revenue was $10.37 billion, a decrease of $37 million or 0.4% compared to the first quarter of 2017, with sales decreasing by 0.6% to $10.11 billion. However, same-store sales growth in food retail was 1.9% compared to the same quarter last year, with a growth of 3.7% in Shoppers Drug Mart, resulting in net profit available to common shareholders growing by 63% to $377 million.