Sugar-Crisp creates a fake influencer for a real product
The campaign aims to speak to millennials who have become increasingly skeptical of influencer culture.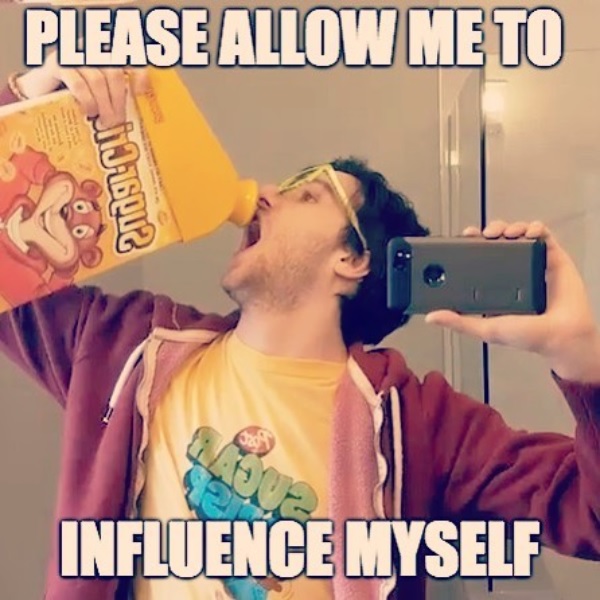 Sugar-Crisp literally thought outside of the box for its latest campaign.

Created by Ogilvy Toronto with media by Spark Foundry, the campaign promotes the launch of a tongue-in-cheek "Sugar-Crisp Spout" that takes the stickiness out of snacking with a funnel that attaches to the top of the box so cereal can be poured directly into your mouth.

The spout is real, but campaign elements promoting it include content featuring a YouTube video of a "totally not fake gaming influencer" called "@yoGameGuru." Segments from the video are also on his Instagram page.

According to David Bagozzi, vice president of marketing for Post Consumer Brands Canada, the campaign was based around consumer insights that Sugar-Crisp-eating millennials are also increasingly active gamers – 70%, according to Post's research. That core target is also becoming increasingly weary of the rise of influencer marketing, which is why Post decided to go down the route of being "authentically inauthentic."

"Given how skeptical the target is of influencers now, we thought it would be a lot of fun to create our own influencer and have fun with the genre," says Brian Murray, chief creative officer of Ogilvy Toronto, adding that "everything is being done with a wink."

"We've planted clues all over that [the fake influencer] is not real. We want people to know that he's not real so they know that we're making fun of this genre of influencer."

Despite the obviousness, consumers are still figuring out what's real about the campaign and what's not. Murray says it's not until some consumers physically have the spout in their hands that they actually believe it's real.

The company expected the first batch of spouts to take a month to go through. Instead, they were all snatched up within two days. The second of six runs of spouts will be released on May 7. Spouts are free and can be acquired by ordering on the campaign microsite.

Although the concept may be new, Bagozzi sees the campaign as a natural evolution of the brand's familiar Sugar Bear campaigns.

A lot of the traditional brand elements are still present, such as the familiar, "Can't get enough of that Sugar-Crisp" jingle (sung by @yoGameGuru) and other nostalgic elements like old boxes and a mannequin of Sugar Bear in the background of the videos.

Now that the brand has accumulated enough content on the its Instagram and YouTube channels, the goal is to share content online and turn the paid media into earned media.

The campaign launched in April and runs until the end of June 28, or until supplies last.