Vachon brings party positioning across Canada
The maker of Jos Louis, Ah Caramel and Passion Flakie launches its first English campaign in over thirty years.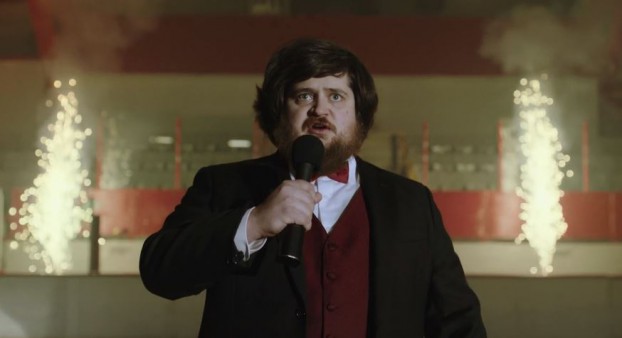 Vachon Bakery has launched its first major campaign in English-speaking markets in over thirty years, bringing its party positioning to the rest of Canada following the unveiling of a new brand platform in Quebec last fall.
The Grupo Bimbo-owned snack and pastry brand is best known for its Jos Louis, Ah Caramel and Passion Flakie cakes. While English-speaking markets, especially Ontario, already represent a big portion of Vachon sales, the company felt it was time to "breathe new life" into the brand, says Janick Parent, director and marketing at Bimbo Canada.
She says that although Vachon first rolled out the "It's Your Birthday Even When It's Not" platform in Quebec, the company always planned to expand it nationally. Last year, the company picked Cossette to lead the national relaunch of its products following a bidding process.
The campaign includes celebration-themed 6- and 15-second spots. In one of the longer spots, a zamboni driver tears open a Jos Louis while riding around the rink, sparking fireworks and the singing of the happy birthday song – even though it isn't "Mr. Ice Cleaner Man's" birthday. In some of the shorter spots, the same character is seen blowing up a balloon, jamming on a keyboard while snacking on a Passion Flakie, and inhaling from an Ah Caramel package as though it were a helium balloon.
Social ads are appearing on Instagram and Snapchat stories, and content has been developed for Vachon's online channels, such as a quizzes to determine which product best suits the consumer's personality. Contextual signage is also being deployed through Toronto's public transit system. Starcom is on media.
"Our territory and tone are festive, rather than nostalgic," Parent says of the insight that drove the creative concept. "From the first moment consumers discovered Vachon cakes, they became associated with celebration, like a small daily birthday party. This is the feeling that we want consumers to rediscover each time they bite into one of our cakes."
Vachon continues to run different assets in Quebec, primarily as sponsored posts on Facebook.