The Agency A List – MSL Canada
New clients, new space and new innovation has the agency experiencing remarkable growth.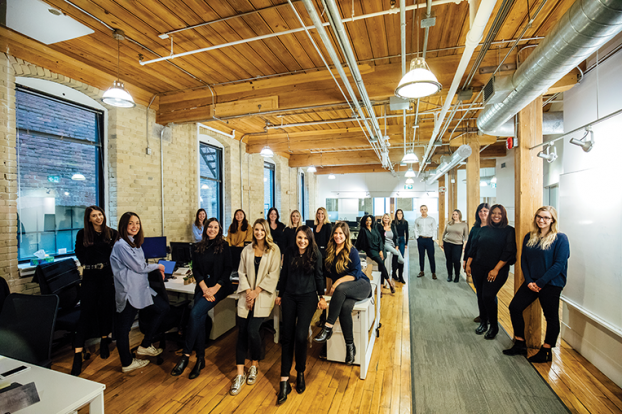 The MSL team in its new offices on King St. West.  The move marked a "turning point" for the agency says CEO Mia Pearson
MSL Canada's new brick-and-beam offices at 445 King St. West are only about four kilometres away from the company's former space at Yonge and Bloor Streets, but they might as well be a different world.
For the agency named strategy's 2015 PR Agency of the Year for innovation in influencer marketing and converting impressions into sales, the move is helping fuel fresh momentum.
With a string of new client wins, new hires, and a breakthrough approach to harnessing the power of influence, MSL continues to deliver on the promise it showed with its pioneering approach to redefining PR more than a decade ago.
For Mia Pearson, who assumed the CEO role when the Publicis Groupe shop acquired her agency, North Strategic, in November 2016, the move has been transformative.
"It's been a turning point for the agency as we drive growth in 2018 and beyond," says the veteran PR practitioner. "It's one thing to try to work around culture and break down barriers within teams, but you cannot make a full change without creating a space where people are energized and inspired."
Pearson says the open-concept approach not only enables MSL's 30-person team to make faster decisions, but also fosters collaboration while providing staffers with easier access to the agency's senior leaders.
Workplace culture has become a key focus for MSL as it looks to position itself for the future. Pearson jokes that the social committee has "pretty much been given the keys" to develop team-building exercises, while a new head of HR and a comprehensive onboarding process have contributed to an employee turnover rate of less than 10%.
That is driving both client retention and new business growth. MSL has been agency of record for iconic brands including P&G and Indigo for more than a decade and was recently awarded Coty's Consumer and Luxury portfolios. The company also signed on new clients including Cogeco Peer 1 and Esurance, along with new mandates from P&G brands including Pampers and Metamucil.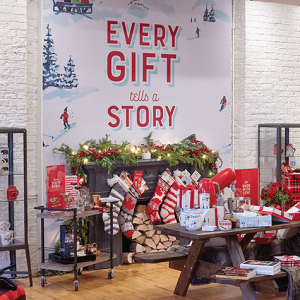 Indigo's yearly holiday PR campaign nets over 1 billion in impressions.  In past years, PR has contributed to a 8.2% boost in revenue and an increase of 7.9% in online and in-store sales during the year's most important sales season.
The agency also recently secured the assignment for the Women's Forum for the Economy & Society, which is holding its first ever event in Canada in advance of this year's G7 Summit in Toronto in early May.
"We look for opportunities where we can give back and supporting women's issues in Canada is important to us," says Pearson.
While MSL continues to offer industry leading PR functions like media outreach, consumer events and crisis management, a 2017 global rebrand around the concept of "Influence. Impact" signalled a shift towards becoming a bigger player on content and extending their award-winning work in influencer marketing.
Nadia Beale, senior vice president at MSL has been at the forefront of the agency's leap into influencer marketing and has been instrumental in pioneering this fast-growing part of the agency's business – which now sits at about 50%, compared with 30% two years ago. MSL's work with influencers is increasingly being used as content on platforms as diverse as Amazon and clients' e-commerce channels.
Recently, MSL established an in-house Influencer Marketing Incubator that tests and learns new ways of reaching and converting consumers, specifically on social and digital channels. The focus is on staying ahead and finding new ways of making brands stand out, driving purchase intent and trial.
"It's really important for us to keep moving and innovating," Beale says. "This is an incredibly dynamic time and we can't afford to do the same things we were doing a year ago, or even three months ago. We work with brands in incredibly competitive categories and we've made it our mission to ensure we are always thinking and doing the next and new.
Profiles: