The Agency A List – C&B Advertising
The small agency is making a big impression in Western Canada.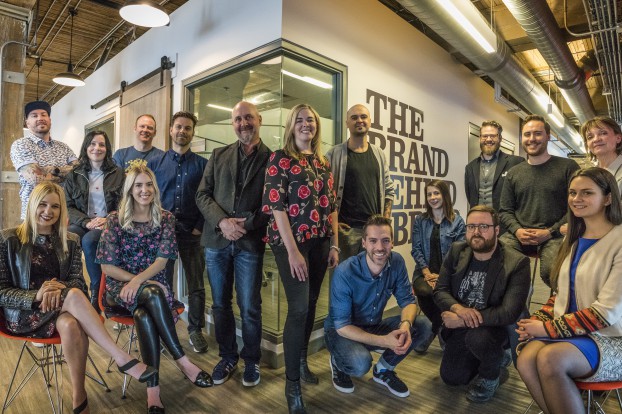 The C&B team 
For a small agency, Calgary-based C&B Advertising has made a big impression in Western Canada. It was founded in 2012 by Phil Copithorne and Leigh Blakely, industry veterans who, for 15 years, worked on some of the most high-profile, successful brands in Alberta such as Travel Alberta, and ATB Financial.
Their experience is paying off. At last year's Ad Rodeo, C&B took home Anvil awards for Banff & Lake Louise Tourism, Calgary Stampede and Calgary Co-op campaigns.
Billboards and bus shelters were part of, 'It's A Stampede Thing', campaign created by C&B for the 2017 Calgary Stampede. It also included TV, digital, social, print and radio.
Billboards and bus shelters were part of, 'It's A Stampede Thing', campaign created by C&B for the 2017 Calgary Stampede. It also included TV, digital, social, print and radio.
C&B created gingerbread people, Ginger and Brad, for Calgary Co-op's 2017 festive season campaign, 'Holidays Made Easy', which included billboards, a radio soap opera, television, social and in-store media
C&B doesn't put a lot of stake in titles and boasts that it has no bureaucracy, no head office, no layers. What it does have is a talented team of 16. Managing partner Leigh Blakely says the shop's size and structure gives it independence and personality. It has also allowed C&B to keep a close-knit team that can work quickly and efficiently while providing a more personal touch.
Blakely says, "Despite being small, we have some of the market's highest-profile clients including Big Rock Brewery, Calgary Stampede and Travel Alberta. In the six years we've been in business, we've established ourselves not only as a team capable of delivering effective, evocative creative work, but as professionals our clients can trust as true partners in their business."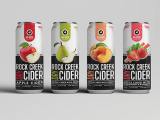 C&B designed unique new looks for each of the four flavours of Big Rock's Rock Creek cider using a fresh and vibrant colour palette.
C&B views itself as an extension of its clients' marketing departments, a belief brought to life in their own positioning, 'the brand behind a brand'. As consumer trends change at a moment's notice, many clients have added creative resources in-house, so it's important that the agency is set up to work collaboratively with them.
From marketing and brand strategy to message development and planning, C&B takes brands to market by developing and producing integrated campaigns that span all media and disciplines from direct to social. C&B's 'brand behind a brand' partner approach entails a focus on steering brand positioning, corporate identity programs and internal brand workshops.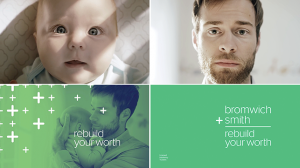 C&B created a new brand identity and position for Bromwich+Smith, Licensed Insolvency Trustees and Debt Relief Specialists.  The branding seamlessly translated to all digital properties and the company's website and included the production of a 30-second video.
As client needs have evolved, so have the agency's capabilities. It recently added an associate content strategist to the team. Nicole Farris joined C&B in March after completing her M.A./Ph.D. in Depth Psychology. Nicole's expertise in behaviour drivers as well as human decision-making, will assist C&B's strategy and digital functions and add to the shop's understanding of audience motivations.
According to Blakely, C&B's most important work has been creating compelling brand stories that transcend advertising and tap into something deeper and longer-lasting. "We've consistently been able to get people to look at brands they've known for years with fresh eyes. We are passionate about building long-lasting, integrated brands that can extend into product development, employee programs, and of course, new customers."
One example is their recent work for Tourism Richmond, "Pacific. Authentic." which launched in November 2017. The two-pronged approach developed by C&B included engaging tourism industry stakeholders and visitors, and then developing compelling content across a number of digital channels highlighting the coast and culture, the people and places that combine to bring to life the authentic Pacific appeal of Richmond.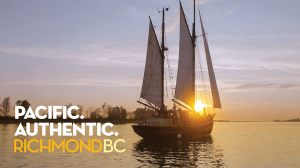 C&B's Tourism Richmond campaign, 'Pacific. Authentic."/ launched in November 2017 across digital channels with compelling content that brings the people and places of Richmond to life. 
Blakely says, "We want our clients to be confident they've made a great investment in their marketing. We believe great work drives better business results for our clients. If the work itself, or our agency, gets industry recognition along the way, it's a welcome side effect, but our clients' success remains our primary focus."
Profiles: