Loblaw wants a spot in Newfoundland cannabis market
The grocery store and weed giant Canopy Growth are among those on the path to recreational pot retail in the province.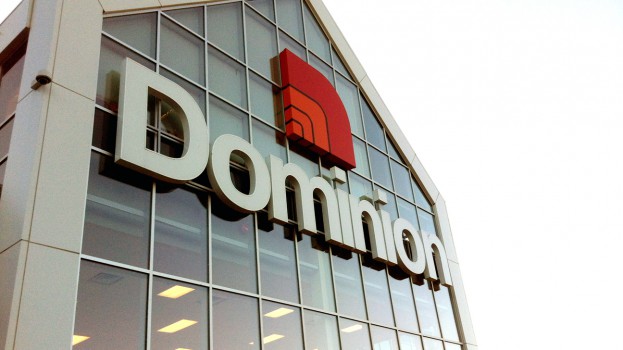 Loblaw is among the applicants that are one step closer to operating cannabis retail locations in Newfoundland and Labrador following legalization this year.

The Newfoundland Labrador Liquor Corporation (NLC) announced on Monday the qualified applicants selected to move on in the RFP process to determine the retailers that will sell cannabis in the province. NLC will be in contact with applicants in the days ahead to discuss next steps, though it did not respond to questions about what those next steps entail by press time.

Loblaw had applications for 10 potential locations move on to the next stage, which – based on the addresses on the applications – appear to be at stores currently operating under its Dominion and Real Atlantic Superstore banners.

In an emailed statement, the company said it was too early to discuss details or outcomes regarding cannabis sales in its stores. However, it did clarify that cannabis products would not be sold on grocery store shelves, but rather behind the counter in small, existing tobacco shops that are adjacent to its stores.

The company also said that this was not related to applications for Shoppers Drug Mart to distribute cannabis for medical purposes. Loblaw did not respond to requests for further comment as to whether it had applied or would apply to sell recreational cannabis in other provinces where sale from private retailers will be permitted.

Meanwhile, Canopy Growth has revealed the locations of its first four retail sites. One will be housed within its new production facility in St. John's, which had its ground breaking on Monday. Two other retail locations are planned for St. John's, with one more set for the town of Corner Brook. The stores will all operate under the company's Tweed brand.

The four locations revealed Monday were part of an earlier agreement between Canopy Growth and NLC that was first announced in December. Additionally, Canopy Growth has seen another two locations included on the list of qualified applicants through the RFP process, potentially bringing the company's number of stores in the province to six.

Canopy Growth was previously selected as one of four entities to operate retail locations in Manitoba, which it will be doing through a joint partnership with Manitoba licensed producer Delta 9.

Three of the qualified applications belong to Cape D'or Holdings, which operates convenience stores at Esso gas stations at the sites included on the list of qualified applicants. Two belong to The Healthy Vibe, a health and wellness store in the province. One location belongs to the Miawpukek First Nation, located at the Miawpukek Mi'Kamawey Mawi omi reserve in Conne River. The remainder of the applications went to a mix of independent health, convenience and other types of stores.