The new speed (and paths) of retail
How mass brands are going direct and digital in an effort to win consumers first and fast.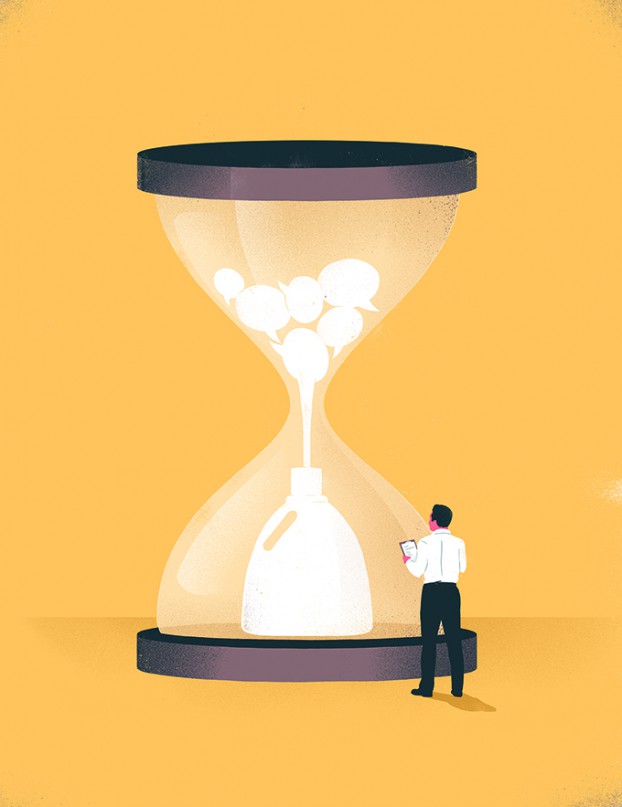 This story appears in the May/June 2018 issue of strategy.
Everyone seems to be champing at the retail bit these days.
It's anyone's game, and no player is safe from the disruption of digital – not the established CPG companies, nor the shiny new startups gnawing at their share. As the industry adjusts to the ever-complex retail battleground, opportunities and competitors spring up from unsuspecting places.
BuzzFeed, known more as a media powerhouse, is an example of how it's possible to morph into a consumer-facing, product-developing brand. With the help of Tasty, its food vertical (famous for its top-down, time-lapsed video tutorials) BuzzFeed has been designing, producing and selling a line of cookware at breakneck speed. From hot plates to gadgets and tools, Tasty has created more than 90 products, which were recently added to Walmart's digital and physical shelves.
It all began when the New-York media company decided to aggressively experiment in the e-commerce space, launching BuzzFeed Commerce in October 2016. The idea for the division is to transform insights gleaned from its massive online following into tangible products.
At strategy's AToMiCon conference in March, Tasty's director of market strategy Leigh Riemer told the audience that her team scours comments and tracks content engagement, paying close attention to what people are saying online to identify trends. For example, when viewers expressed interest in tech that makes cooking easier, the publisher quickly developed the Tasty One-Touch, a single-element burner that can be controlled using a smartphone.
That constant feedback loop and speed to market has become the new gold standard of today's retail environment, with more manufacturers testing direct-to-consumer (D2C) models in response.
While bricks-and-mortar provide the benefit of scale and a distribution infrastructure already in place, reach is finite, and control over pricing and merchandising remains limited. Going direct through digital affords big brands, particularly CPG, the flexibility to launch new products fast, a deeper access to data, the ability to quickly test SKUs and (retail's holy grail) hyper-personalization.
How to compete in the age of disintermediation
Digital-native brands, like subscription toothbrush brand Quip, are growing in numbers, stealing share and forcing major players to re-evaluate their strategies.
Some companies have been responding by buying smaller pure-play startups that further reduce friction between brand and consumer: Unilever marked its foray into men's grooming by acquiring the U.S.-based Dollar Shave Club subscription service for a reported US$1 billion in 2016. The move positioned the CPG co against P&G, which has since launched Gillette on Demand, its own subscription service.
Some categories have seen more disruption from ecomm start-ups than others.
With the arrival of Casper, Canada's own Endy and Leesa, among other ecomm-first mattress companies, the bedding category has become one of the most visible battlegrounds for online retail. These brands have successfully launched national ad campaigns touting their products – and themselves – as viable options.
As Canada's largest mattress retailer, Sleep Country responded by launching its own digital-only offering in May 2017, calling it Bloom and selling the packaged mattresses on its newly launched ecommerce platform. For now, only Bloom and Sleep Country's sleep accessories are sold on the site.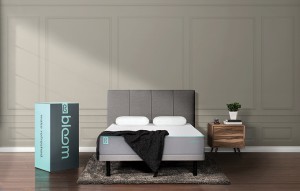 Stewart Schaefer, chief business development officer at Sleep Country, says what's changed is consumer purchasing behaviour: there was a time when few would have considered buying a bed online without lying in it first.
When deciding whether to go direct online, the question wasn't whether Sleep Country could create a comparable product or handle the logistics of fulfillment (it has 16 distribution centres across Canada), but whether it could create a new brand that appealed to a demo interested in making bed purchases directly online.
Luckily, the Caspers of the world helped create that niche consumer segment. And now, Bloom ranks among the top five best-selling mattresses at Sleep Country.
The company has also been using its website as a starting point for guiding customers through the mattress-research process – conversations that often continue in store – and to test new products in the sleep category (such as throws and pillows) before pushing them into physical retail. Feedback is received from customers in real-time, and testing, which would have previously taken six to 12 months, can now be done in a matter of weeks.
Another hot category is meal delivery. The GTA's family-owned Longo's saw meal kit services like Hello Fresh and Chef's Plate gaining traction. It wanted to capitalize on the growing market, which – according to the company's VP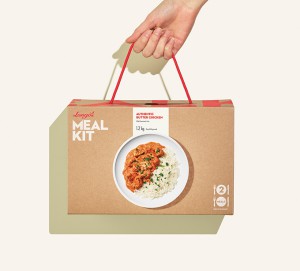 marketing Alex Green – is projected to reach between $150 and $200 million (or $25 to $30 million in the GTA alone).
So, in March, Longo's launched its own multi-tiered meal kit in stores and online on Grocery Gateway, giving shoppers flexibility with a "buy as you go" model.
Unlike other subscription-based services, Longo's Meal Kit doesn't require customers to choose a set amount of meals to be delivered to their home on a weekly basis. Working with Conflict, it designed packaging with a modular labeling system to accommodate shorter turnarounds so it could quickly launch new recipes, with the help of insights from Grocery Gateway.
Full speed ahead
One of the advantages of going direct-to-consumer is that brands can mine data and feedback (in real-time) to design, market and sell new products at full tilt.
In November last year, Unilever made headlines in the U.S. when it launched ApotheCare Essentials, a line of hair care and skin cleansing products (not currently available in Canada) designed expressly for consumers seeking natural beauty products. It was the first brand the CPG co had launched in decades, and it had done so using a "startup mindset." Instead of spending the typical two to three years on product development, the environmentally friendly beauty brand went from concept to market in just over a year.
Unilever has been stepping up the scale and pace of its innovations globally, says Sarah Callaghan, Unilever Canada's hair care category marketing lead. Locally, the company recently launched a global line called Love Beauty and Planet using the same "startup mindset," she says. Both ApotheCare and Love Beauty and Planet have more of an indie brand design and PR focus than the typical mass launch M.O., helping them get a foot in the door as the industry enters the next chapter in CPG.
For Love Beauty and Planet, Unilever kept consumers and customers close at every stage of the development process and used their insights to shape the end-product, Callaghan says. The process began in October 2016 and products were on shelves by January this year. Unilever has been filling Love Beauty and Planet orders through ecommerce-friendly retailers like Amazon, Walmart, London Drugs and Well.ca.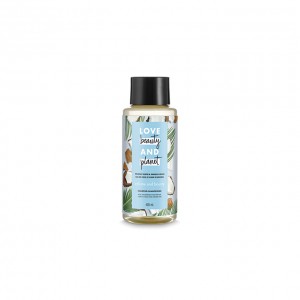 Going direct by going digital.
From Amazon A+ pages (a premium offering that enhances vendor product detail pages) to Shopify stores and standalone ecommerce pages, brands have been cutting out retail middlemen by exploring new digital portals that sell directly to consumers.
Nestlé's Turtles, for instance, decided to beef up its holiday marketing last year when it worked with Shopify and OneMethod to set up a digital storefront for its "Project Love" program. The team created limited-edition tins with one less chocolate in them, as a way to raise funds for charity.
Time constraints forced Nestlé to go exclusively online, a move that, while unplanned, presented some advantages: the CPG co was able to control the entire selling environment for "Project Love" and test-and-learn the model for potential use in future programs, Erin Matier, Nestlé's marketing manager for confectionery told strategy at the time.
Meanwhile, Unilever explored the D2C model for Seventh Generation (a cleaning and personal care brand acquired in 2016), partnering with Toronto ecommerce agency Sovi Creative to build a digital storefront and geo-specific campaign.
Stephan Peralta, Sovi founder and creative lead, says Unilever leveraged the "massive amount of customer data" – from gender to purchase times to the average price of an order – through its Seventh Generation Shopify Plus site. The team also worked with ReCharge to create a subscription-style offering, which it first tested with baby care products (due to their higher turnover), with plans for other products going forward. It then drove traffic to a separate site using paid digital posts and search ads in the GTA. Meanwhile, customers outside of the area were directed to its retail partner's sites for online purchasing.
On the whole, D2C remains a relatively small business for Canadian CPGs. But while it's less developed in Canada than in other countries, like the U.S. and China, brands are nevertheless bolstering those capabilities. In the U.S., ecommerce penetration of packaged grocery sits at around 3%, according to a 2018 consumer report by Nielsen. Here in Canada, the market is even smaller, with an estimated penetration of 1%, says Carlos Piani, president of Kraft Heinz Canada.
But that hasn't stopped his company from investing in D2C channels in anticipation of future growth. The Canadian market is expected to increase tenfold over the next eight to ten years, says Piani, giving it "huge potential" for Kraft Heinz. And south of the border, Nielsen found that the category has actually "matured" faster than previously expected and may even reach 70% penetration by 2022 (a percentage previously projected for 2025).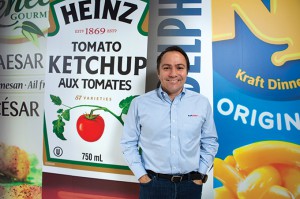 To capitalize on that growth opportunity, Piani says Kraft Heinz has been investing in "the fundamentals": increasing its assortment online and creating richer content around its product catalogue, such as recipes on What's Cooking, where the brand already has a loyal following via its long-running CRM efforts.
Some industry experts consulted for this article warn brands, like Kraft Heinz, to be mindful of their overriding strategies when launching into new digital territory. The situation remains "politically tricky," says retail consultant Ed Strapagiel, as product manufacturers risk complicating their relationships and bargaining positions with retail partners when they look to sell direct.
While Canadian CPGs have been "dipping their toes" in D2C channels, Jennifer Lee, national retail and omnichannel leader at Deloitte, says they aren't being "nearly aggressive enough." Many companies still feel beholden to their retail partners, and as such haven't adopted new channels as quickly as their U.S. counterparts. That has meant "missing an opportunity, not just in going direct-to-consumer, but also on the data that they can collect from consumer behaviour, purchase patterns, et cetera, to win the market."
Targeting niche consumer segment
One brand where the Canadian operation is taking an online relationship leadership role is L'Oreal. From an in-house studio chugging out digital content to creating chatbots, the brand's Montreal team has been forging a direct connection with consumers. Shoppers have embraced online beauty, making it necessary for the company to operate in the space occupied by the likes of Sephora and digital brands.
Worldwide, L'Oreal recorded $2.1 billion euros in ecommerce sales last year, representing 8% of total consolidated sales, according to its 2017 annual report. That represented an increase of close to 34% of "like-for-like growth" in ecommerce, with sales taking place across its sites for brands like YSL, Diesel and Kiehl's; partner distributors such as Ulta Beauty, Walmart and Sephora; and pure-player platforms like Amazon and eBay. Here in Canada, L'Oreal's D2C sales are growing, but not as fast as the U.S. and China, where ecommerce is more advanced.
L'Oreal has 34 brands across four operating divisions, each with varying degrees of D2C penetration. For example, consumers can access L'Oreal's fourteen Luxe division brands across every channel: department stores, specialty stores, travel retail, own-brand boutiques and dedicated ecommerce websites. But the mass brands, including L'Oreal Paris, Maybelline and Essie, are distributed through mass market retail channels – NYX is the only one to have entered direct ecommerce.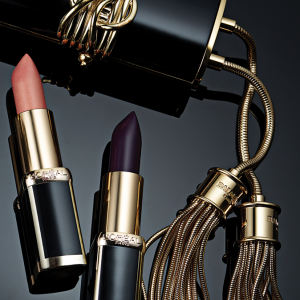 Luxe brands are better suited to dedicated online channels than mass brands that require larger distribution, Stephanie Binette, CMO of L'Oreal says.

In the past, L'Oreal was limited to distributing its top-selling SKUs due to limited store capacity. Today, it makes a larger range of products available through ecommerce, because it doesn't need to carry inventory everywhere at all times. Binette says, "What we're striving for is to make our products available for the consumer at the time they want and where they want it."

The company also intends to leverage social commerce. Last year, L'Oreal Paris launched an exclusive lipstick collection with French luxury fashion brand Balmain. Through an online shopping cart, consumers could buy directly on social.

In response to the changing dynamics, retailers have begun to work closer with L'Oreal to bring the brand greater speed and flexibility in-store. Some of its retail partners have agreed to dedicate "flex space" in their shops, where products will rotate faster than average, allowing it to respond to market trends.

While going direct opens up opportunities for product innovation, Deloitte's Lee says brands must be careful not to innovate too much. "Customers expect core assortment," she says. "Innovation in products is important, but there needs to be a balance."