Cossette leads Canadian agencies at One Show
Five shops picked up Gold Pencils at the first night of the awards.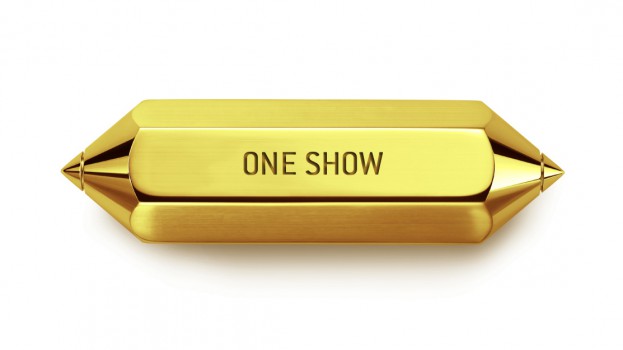 Five Canadian agencies are taking home Gold Pencils after the first night of The One Show.
Yesterday's awards, announced at a gala as part of Creative Week in New York City, covered the Branded Entertainment, Design, Direct, Health, Intellectual Property, Moving Image Craft, PR and Responsive Environment categories. The second night of awards – covering the Cross Platform, Film, Interactive, Mobile, Print & Outdoor, Radio, Social Influencer Marketing, Social Media and UX/UI categories – will be held on Friday.
Cossette led Canadian agencies in Pencil wins after the first night, picking up a pair of Golds in Health, Wellness & Pharma for its work with SickKids and another Gold in Design for the McDonald's Canada "Follow The Arches" campaign.
Sid Lee won a Gold Pencil for its work with Molson on top of a Silver and Bronze for the "Bulletproof Flag" campaign with Black Lives Matter Canada. Also winning Gold Pencils were BBDO, Juniper Park\TBWA and FCB.
All of the Canadian wins can be found below, with the full list of winners and those receiving Merit distinctions available on The One Show website.
Cossette: 3 Gold, 3 Silver
Gold
McDonald's Canada, "Follow The Arches": Design
SickKids, "VS – All In" (w/Skin & Bones Production): Health, Wellness & Pharma (2)
Silver
McDonald's Canada, "Follow The Arches": Design
SickKids, "VS – All In" (w/Skin & Bones Production): Health, Wellness & Pharma
SickKids, "VS – MomStrong" (w/Skin & Bones Production): Health, Wellness & Pharma
Sid Lee: 1 Gold, 1 Silver, 1 Bronze
Gold
Molson Export (Molson Coors), "Molson salutes the dépanneurs": Design
Silver
Black Lives Matter Canada, "Bulletproof Flag": Design
Bronze
Black Lives Matter Canada, "Bulletproof Flag": Design
BBDO Canada: 1 Gold, 1 Silver
Gold
Take Note, "Notes": Branded Entertainment
Silver
Take Note, "Notes": Moving Image Craft
Juniper Park\TBWA: 1 Gold, 1 Bronze
Gold
Miller Lite (Miller Coors), "Lite Originals": Design
Bronze
Miller Lite (Miller Coors), "Lite Canimations": Design
FCB Toronto: 1 Gold
Gold
Canadian Down Syndrome Society, "Anything But Sorry": Public Relations
FCB/Six: 1 Silver
Silver

PFLAG Canada, "Destination Pride": Design