Engine Digital creates new strategic planning role
Brittany Houweling will help guide clients to get the most out of the agency's evolving digital consulting offering.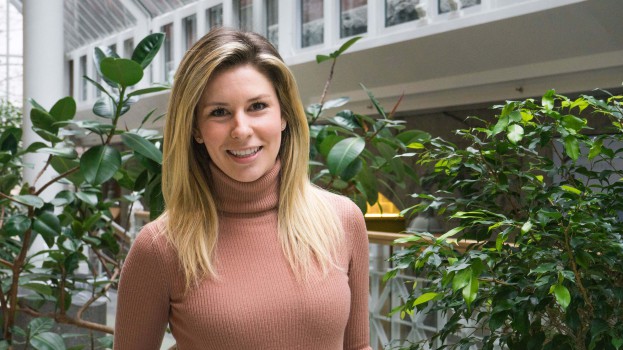 Engine Digital has made another appointment to support its growing service offering, promoting Brittany Houweling to manager of client strategy.
In her newly created strategic planning position at the agency, Houweling will help guide clients through Engine Digital's service offering – particularly, its expanding digital consulting practice – and help "prioritize and roadmap initiatives" across its business. She'll work directly with clients that include BC Hydro, Ocean Wise, BCLC, Coast Capital and Rocky Mountaineer.
"We've spoken with our clients at length about how to better serve their evolving needs," said Dean Elissat, VP of client engagement at Engine Digital, of the need to create the strategic position. "What we heard is the partner model of engagement needs to be driven from the agency side, and in a way that the business can be guided on business-building decisions from an outside-in perspective."
Houweling has been a senior digital producer in Engine's New York office since 2015, and will be relocating to Vancouver for the new role. Prior to joining the agency, Houweling spent four years on the ecommerce team at Canadian Tire.
Launched as a digital agency, Engine Digital's capabilities have expanded into new areas and it has increasingly taken on complex projects that include consulting, design and technology development.
The news of Houweling's promotion comes one week after the agency announced the appointment of James Richardson as its first COO, partially to help support the agency's growth into new service areas and verticals.