Tech in Action: AI that gets the party started
Beer brand Skol creates a smart speaker that's simply about having a good time.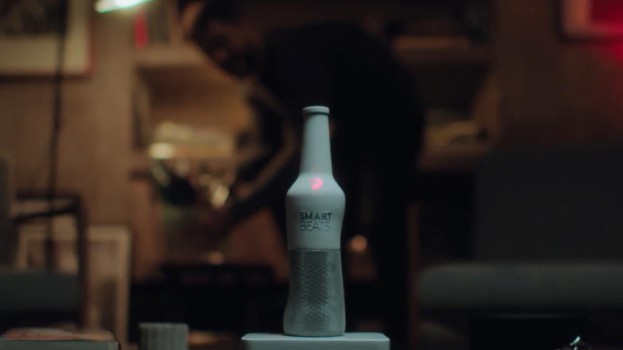 Companies like Amazon and Google are very big on telling people all the impressive things their smart speakers can do, but for some brands the best thing to do in a complicated, fast-moving world is to keep it simple.

Brazilian brewer Skol and its more nightlife-oriented brand Skol Beats created its own bottle-shaped personal assistant (dubbed "Smart Beats") that comes pre-loaded with skills only related to partying. If you're planning a night out, it can give you suggestions for a new club to visit, or send messages to friends and give them directions. If you're looking to have a house party, it can play music, give you recipes for cocktails or place an order of Skol Beats for delivery.

Skol worked with Wieden+Kennedy São Paulo and MediaMonks on the project, which made a limited number of the speakers available to consumers through a contest.