Aurora Cannabis to acquire MedReleaf
A new cannabis giant is set to be formed with increased production capacity and a wide portfolio of brands.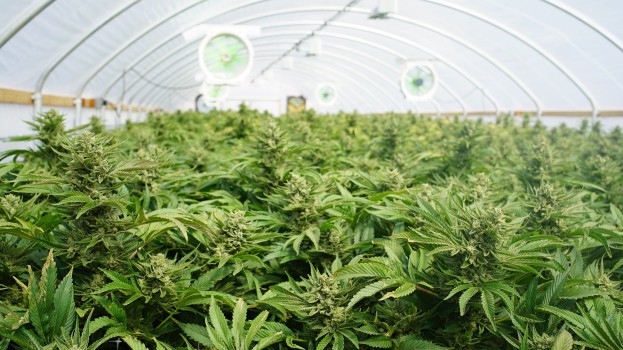 Aurora Cannabis has reached a deal to buy MedReleaf in a $3.2 billion transaction that would create a new company considered to be the largest cannabis producer in Canada.

Aurora intends to acquire all of the issued and outstanding common shares of MedReleaf to create a licensed producer with the capacity to produce 570,000 kg of cannabis per year from nine facilities in Canada and two in Denmark.

In terms of production capacity, this could put Aurora ahead of Canopy Growth, long considered the largest licensed producer in Canada. While Canopy Growth hasn't said recently how much cannabis it is capable of producing, an analysis by economics website Grizzle in February estimated its facilities had the potential to produce 508,000 kg of cannabis per year. Canopy Growth's eight production sites currently offer it 2.4 million square feet of licensed production capacity, while Aurora is set to have 3.1 million square feet of production capacity – though roughly 1 million square feet at the Aurora Nordic facility in Denmark and MedReleaf's 1 million square feet at the recently acquired facility in Exeter, Ont. have yet to begin cultivation.

The combination of Aurora and MedReleaf could create a company worth almost $7 billion, compared to Canopy Growth, which is valued at roughly $6.2 billion.

There has been a rush among licensed producers to increase their production capacity through investment in facilities, strategic partnerships and acquisitions, both to meet consumer demand and to position themselves as leaders in the new industry. Earlier this year, Aurora came to terms on a deal to acquire CanniMed Therapeutics, bringing a months-long, highly contentious acquisition process to an end.

In addition to increasing its size, the deal also gives Aurora access to several brands that have already been working to forge a connection with recreational consumers. Many licensed producers that built their names in the medical market have now been pivoting to reach the recreational market, and MedReleaf has been among the earliest to launch new, consumer-facing brands. Earlier this year, it created a cheeky campaign to launch San Rafael '71 for those with a preexisting connection to cannabis culture, and followed that with the more upscale, wellness-focused AltaVie brand for consumers who aren't as experienced but still curious about what it has to offer following legalization. In March, MedReleaf also announced a deal with the Woodstock Cannabis Company to license the Woodstock brand for the Canadian market.

The company's full portfolio will also include the Aurora, MedReleaf and CanniMed brands, which will continue to target medical cannabis customers.

Aurora will now also have supply agreements with Alcanna in Alberta, SAQ in Quebec, and Pharmasave and Shoppers Drug Mart across Canada, as well as supply and licensing agreements for countries including Germany, Italy, Brazil and Australia.

Canopy Growth was also active today, announcing that it would buy out the remaining stake in BC Tweed. Announced in October, BC Tweed was a joint venture between Canopy Growth and a greenhouse operator in Langley, B.C. to create the largest cannabis production facility in the world. In a separate announcement, Canopy Growth – which was the first to be publicly listed on the TSX – said it had applied to list on the New York Stock Exchange.