Taco Bell sends fans to Texas
The QSR is promoting its latest Naked Chicken Chalupa creation by giving away a trip to a ranch.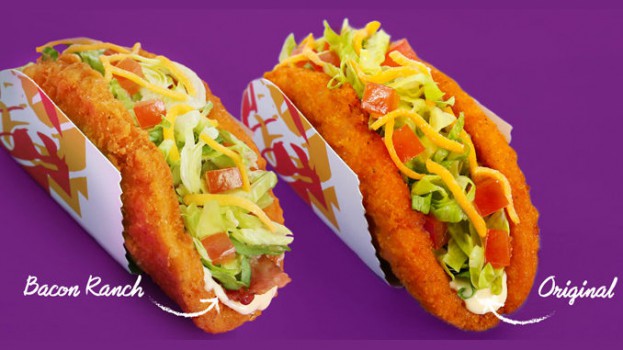 Taco Bell Canada is celebrating the launch of its latest creation by sending fans to a real-life Texas ranch.
The "Bacon Ranch Naked Chicken Chalupa," unveiled in April, is a re-imagining of the company's "Naked Chicken Chalupa," which features a shell made of crispy chicken, this time with the added flavour of bacon.
To help celebrate, the company is running a 10-week-long contest that culminates in a trip to the "Taco Bell Bacon Ranch" ranch in Austin, Texas. Fans can enter to win by tagging three friends in the pinned posts on Taco Bell's Facebook and Instagram feeds.
The campaign was created by the company's Canadian AOR, Grip, with PR by Edelman and media by Mediacom. Other assets include six-second YouTube pre-roll and Facebook mid-roll ads, as well as three 15-second Facebook and Instagram videos.
According to Nathan Maddock, marketing manager at Taco Bell Canada, bringing back the previously discontinued "Naked Chicken Chalupa" was a no-brainer – it just needed a little twist.
"[With] reinvention being the new convention, we simply added bacon and made it a Bacon Ranch version, which we think will add a ton of value," he says.
It's clear that Taco Bell fans really love their crispy chicken. Although the "Bacon Ranch Naked Chicken Chalupa" is only available in Canada, the specialty taco has seen a few iterations in other markets, including the "Wilder Naked Chicken Chalupa" launched this month in the U.S. Earlier this year, it launched the "Naked Chicken Chips" with an online store that sold complimentary but over-the-top items to go with their snack.
According to Maddock, the company is always searching for ways to "fuel the cult for Taco Bell," and this time was no different.
"We know that our target craves epic experiences, so we figured that having it at a ranch – being off the beaten path and being super Instagrammable – [would include] all the things that our core is craving in the vacation or a prize."
A similar contest took place in 2016 when the company launched its Steak Doubledillas in Canada. The "SteakCation" experience included an overnight stay at Taco Bell Airbnb – a souped up Chatham, Ontario Taco Bell restaurant transformed to resemble a dorm room complete with bunk beds, video games and lots and lots of the Pièce De Résistance: steak tacos.
Maddock calls the chain's Generation Z and young millennial target the "ring leaders of the Taco Bell community," adding that future launch experiences are "absolutely part of our strategy moving forward."