The problem isn't just how the ad industry treats women
It's also how it makes money, writes The Garden's Sarah Phillips, who looks at a tough issue ahead for Time's Up Advertising.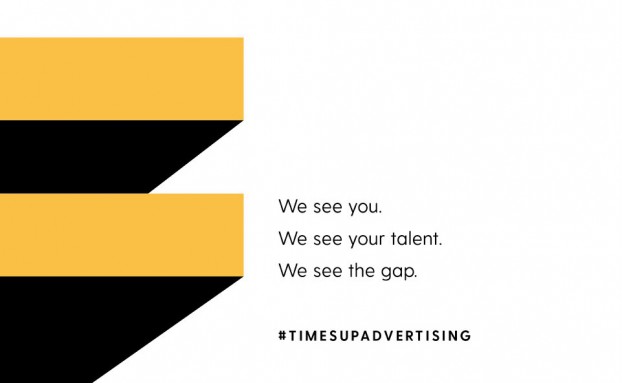 By Sarah Phillips
I used to feel so lonely in this industry. I have been a woman in advertising for almost 10 years, but four years ago I left with no job, no plan and no next steps for my career. I jumped ship because I didn't see a future in an industry with no one for me to model my career after.
I was 28-years-old and working at an agency where there were lots of women around my age. They were great: whip-smart and lots of fun to be around. At an agency of around 70 employees there were 25 to 30 women. Pretty good, I'd say. But women over the age of 35 at the agency? There were three.
They were all moms and worked wild hours. They loved what they did and they loved their families but they all had to rely on partners with more flexible hours in order to hold their senior positions. With the hours I was working at the time, I didn't see how things would ever get any easier.
I panicked and got the hell out of dodge. Why waste another minute in a career that had no desirable future in it for me? I found a job teaching at Humber College for a year before joining a new agency, The Garden, which was founded by a male-female team and holds the same values I do: a belief that hours-based business models make for unhappy employees.
But what really sold me on coming back to the industry was seeing how the shop's co-founder Shari Walczak was managing the balancing act of not just being a mom and a full-time worker, but an entrepreneur and business owner as well. It was proof that it could be done, you could have it all and it didn't have to be so hard. It was like Darling, You Can't Do Both in real life.
On Monday, I attended the inaugural Time's Up Advertising event. It was inspiring to sit in a room with 900 of my female peers. Hearing one of the leaders of the movement in NYC read out a letter written to us all from Gloria Steinem was a standout moment. And sitting next to the CEO of Ogilvy Canada was a hopeful symbol that there are some big movers and shakers who are committed to change. But as the panelists talked about work/life balance, maternity leave and policies to support women's career growth, I couldn't shake a growing skepticism: is the advertising business model sexist?
No, more than sexist – does it make "having it all" (whether you're male or female or other) impossible? In an hours-based model where profitability is often only achieved when businesses are incentivized to overwork junior employees under a blended rate model – how can we expect to make meaningful change for anyone?
As we talked in my breakout group about how to attract more diversity into the industry, one of the women joked "Why would they want to come here? They should go do anything else, this is a terrible industry to work in." It's such a common refrain that it's become a joke. But it's not funny.
It's unfortunate that the mistake was made of uninviting freelancers, because the increase of freelance talent in our industry is a telling statistic. Out of nearly 69,000 jobs in advertising, public relations and related services last year, almost 17% were self-employed, according to Statistics Canada. These statistics shouldn't be surprising. Freelance seems to have become the loophole that mid-career advertising professionals are using to jump out of the slog that determines success in our industry. I wonder how many more women have joined the freelance ranks recently?
It might be tempting to want to brush our hands and think the problem is solved. But this model has its own problems. It pulls even more potential mentors out of agencies, leaving our next generation of talent alone to fend for themselves.
I plan to continue to support the Time's Up call to action because I believe that if we work to make things better for women in our industry, we can land on a solution that will make life better for everyone in this industry. "Action over perfection" was a message that really resonated at the event, but this action should include talking about the business model and the way profit has historically been made in advertising. Call me a revolutionary. But I think these are pretty revolutionary times. I hope Time's Up Advertising and the rest of our industry will be up to taking on the challenge.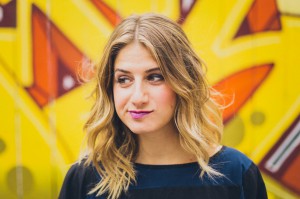 Sarah Phillips is a brand strategist and facilitator at The Garden.