Hill Street's first CMO to help launch cannabis-infused beverage line
David Pullara will help the alcohol-free beverage co. enter the space following cannabis legalization.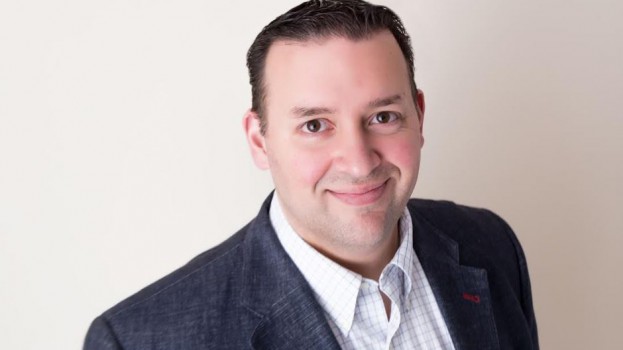 Founded in 2008, Hill Street Beverage Co. specializes in alcohol-free beers and wines. But it now has its sights on the cannabis-infused beverage business and has named its first CMO and CFO to continue growing the overall business ahead of cannabis legalization.
Leading the beverage co.'s marketing efforts is David Pullara, a marketer with experience working on strategy, brand building and innovation at a number of high-profile companies like Starbucks, Pizza Hut, Coca-Cola and Google. He will work alongside Hill Street's freshly minted CFO, Hinta Chambers, who previously held the same role at Bond Brand Loyalty and Nortel Networks.
Until now, Hill Street did not have much of a marketing presence. Pullara is currently working towards launching the company's first marketing campaign – the details of which he could not share – that will be focused on supporting Hill Street's existing brand portfolio. He has also been tasked with growing its online direct-to-consumer business.
In addition to that mandate, Pullara will lead the brand's cannabis-infused beverage strategy in the hopes of it taking a leadership position in the category, as soon as legislation permits. Hill Street has already licensed the necessary technology and produced the formulations it intends to sell – products that have no discernible difference in smell and taste from its other alcohol-free beverages, but are infused with cannabis. Pullara says the products will be ready to sell as soon as the government allows.
Hill Street, according to its website, believes in "supporting folks who suffer from conditions that conflict with alcohol consumption, along with friends who simply have no interest in boozing." But aligning with cannabis does not hinder its current positioning, says Pullara.
He says most people tend to think of the euphoria-inducing nature of THC when it comes to cannabis, but many forget about CBD, another cannabinoid found in cannabis, which has medicinal properties without the same intoxicating effects.
"Rather than take a pill, because you have chronic headaches, for example, you could potentially enjoy a glass of [alcohol-free and cannabis-infused] wine and achieve the same effect," he says.
Hill Street's products – including Hill Street Craft beer, Designated Draft beer, Vin(Zero) wines and Vintense wines – are available at Shoppers Drug Mart, Loblaws, Sobeys, Zehrs, Fortinos and many independent stores.