Cossette and Stradigi AI launch joint venture
The agency's creative talent will collaborate with scientists that have a track record in applied artificial intelligence.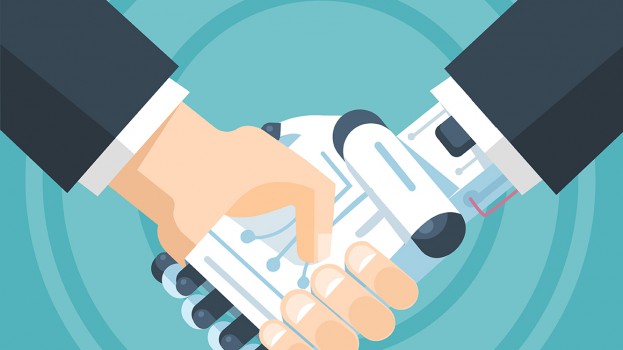 Cossette and Stradigi AI have concluded a joint venture agreement to collaborate on artificial intelligence projects and applications for business clients.

The venture will focus on delivering AI-powered solutions for both companies' clients, bringing together Cossette's expertise in creativity, advertising and strategic communications with Stradigi's background in creating AI applications for business and enterprise.

Any project that might incorporate AI will be developed and delivered through the joint venture. Staff at Cossette and the team of 20 AI research scientists at Stradigi will collaborate on the work, but will remain with their respective companies.

In addition to new work, Cossette will also transfer proprietary solutions it has already created to the joint venture so that they can be continually developed and improved. An example of this is the recommendation engine Cossette developed for Tourisme Montreal to serve content according to visitors' profiles, interests and travel dates.

Based in Montreal, Stradigi is particularly focused on "applied AI" and building custom solutions for businesses that address their specific challenges or provide scaleable utility. Earlier this month, it announced a partnership with Vector Institute – a Toronto-based AI research lab and accelerator backed by the government and more than 30 corporate partners – to pair its technical expertise with the institute's research. Stradigi is also planning to open new offices in Toronto and Brazil in the coming months.

Louis Duchesne, EVP and general manager at Cossette, says there is a "natural" opportunity around injecting AI into communications and marketing, namely around personalized, one-to-one marketing and CRM solutions.

However, the joint venture will not be solely focused on marcom applications for AI: Duchesne says the agency has increasingly been brought in at earlier stages to consult clients on bigger, "transformative" business issues outside of marketing.

"When you're getting involved at that business level, the team needs to be able to understand what the possibility and opportunities are for AI for any particular industry," he says. "AI is a broad opportunity that could have a big impact on the entirety of the business of the companies we work with. In those situations, we need our team to be able to count on experts and get a good understanding of what those opportunities could be."

In recent years, Cossette has made investments in its technology, data and CRM expertise, and will continue to do so. But when it comes to AI, Duchesne says the agency needed a partner that could quickly deliver value and help it go to market with solutions while opportunities around AI are "booming," rather than continuing to "slowly but surely" build that expertise internally.

"It was really important to be able to build an offering that gives us the ability to go to clients and to the market with concrete solutions," Duchesne says of Stradigi's track record of getting utility and applications out of AI for business clients. "It's probably too big of a stretch for us to be navigating the world of purely academic AI research, we wanted a partner that was closer to applied AI."

Duchesne says the other major benefit of working with Stradigi in a joint venture agreement is that the companies will share in the risk, investment and – eventually – the revenue it creates.