Samsung launches AI research centre
Based in Toronto, the lab will focus on ways to bring more intelligence to devices like appliances and vehicles.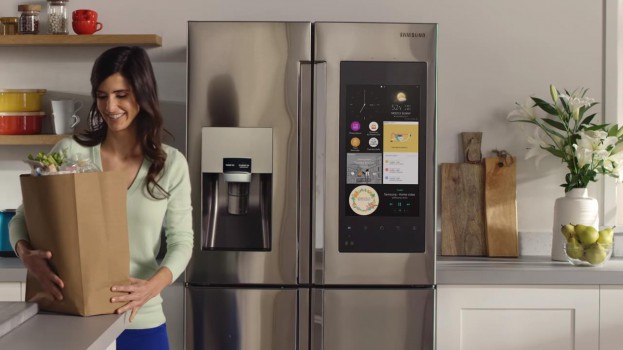 Samsung has announced the opening of new research centre in Toronto to bring more artificial intelligence to consumers.

Opening today, staff at the research centre will work in partnership with the company's team in Silicon Valley to develop new AI research and applications. In particular, it will focus on ways to accelerate the adoption of AI in user devices, specifically pointing to home appliances and vehicles in an announcement about the new centre (connected appliances and cars have been major focuses for Samsung through its Family Hub line of products and Digital Cockpit platform).

The Toronto research centre, located in the MaRS Discovery District, was announced in conjunction with other new locations in Cambridge, U.K. and Moscow, Russia. Samsung cited proximity to researchers at the University of Toronto and University of Waterloo as key factors in wanting to launch an AI lab in Toronto, as well as the ability to collaborate with startups across southern Ontario.

Dr. Sven Dickinson has been named head of the Toronto lab. Dickinson is a previous chair of the Department of Computer Science at the University of Toronto and his research has focused on computer vision and object recognition. Samsung says his experience will "play an integral part" in its research of technologies that utilize language, vision and other multi-modal interactions.

Globally, Samsung has stated an intention to have 1,000 staff working on AI by 2020. Specifically in the Canadian market, Samsung says the Toronto AI research centre will contribute to a plan to bring the number of staff working on research and development in all areas at the company from 100 to 200.

Last year, Samsung opened an AI research lab in Montreal, focused on developing key components for artificial intelligence such as voice and image recognition, translation, autonomous driving and robotics.

And there may be more Canadian AI research labs in Samsung's future. The company also announced that it has hired Dr. Darin Graham – who previously helped launch the Vector Institute – as head of its Canadian AI operations. Opening the new AI research lab in Canada will be one of Graham's main tasks.