Toronto's new joint creative and media agency
Deep Relevance's co-founders say they are addressing a need for greater integration between two sides of the business.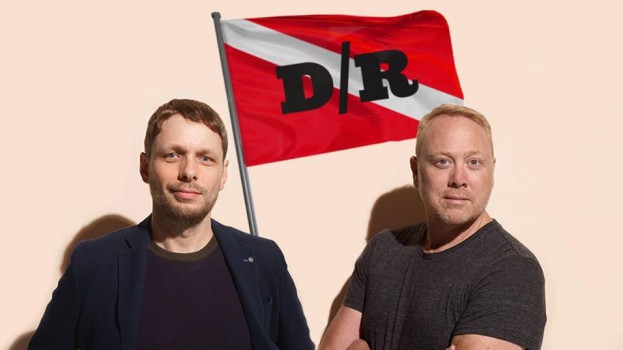 Deep Relevance co-founders Cory Pelletier (left) and Simon Tuplin. 
A new agency has landed in Toronto with the goal of serving as a "hybrid" creative and media alternative to shops that have spun off the respective disciplines.
Co-founders Cory Pelletier and Simon Tuplin launched agency Deep Relevance this month, after years of wanting to go it alone. Pelletier is leading on strategy and Tuplin on creative.
Pelletier started out in media agencies before making the jump to the creative shops like Taxi and Zulu Alpha Kilo, where he was involved in efforts to bridge creative and media capabilities. He is a former director of innovation at Zulu and former director of digital strategy and creative media at Taxi.
Tuplin previously worked as a freelance creative, completing projects for agencies including Sid Lee, Cossette and Huge. Among his recent assignments was contributing to FCB's "Down Syndrome Answers" campaign for the Canadian Down Syndrome Society.
For now, the pair is completing project-based assignments, with an offering that includes planning, brand strategy, data and creative. As operations ramp up, they expect to rely on freelancers as needed with the goal of ultimately bringing on more full-time staff.
Pelletier and Tuplin see the degree to which their media and creative disciplines are integrated as their main point of differentiation, something they say has been lost at a lot of larger full-service agencies.
From a creative standpoint, Pelletier says creativity and media capabilities are too often siloed. In his experience, involving media at the end of the planning process risks "messing up" the execution of the creative idea, he says. "That problem could be easily resolved by bringing creative and media together so that they're working in unison."
"We're able to bring media and creativity together right at the beginning of the process," adds Tuplin, "so it can actually inform the creative process and the strategy, where you need to be the most relevant before you even get started on the creative process."
As part of their offering, Tuplin and Pelletier have also launched a rating system called the Deep Relevance Brand Score to help their clients identify the areas that offer the greatest challenges and opportunities from a brand health perspective.