Easy Financial looks to its customers' future
The nonprime lender positions itself as a company that helps average Canadians build long-term stability.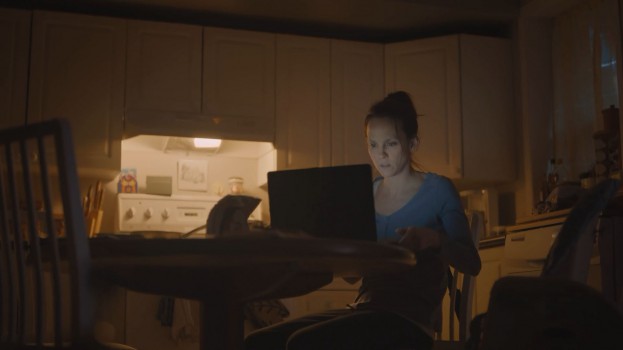 Having spent the last few years exploring who its customers really are, alternative lender Easy Financial has turned to showing it wants to help Canadians rebuild their credit in the long term.
In a new campaign called "Money that Matters" by Toronto creative shop Arrivals + Departures, the Go Easy-owned non-prime lender tries to highlight that it can address consumers' immediate credit needs, while also helping them build a stronger financial future.
The effort is a follow-up to the brand's "Yes" campaign from two years ago, whose main goal was to address the misconceptions that exist about its customers, says Andrea Fiederer, Go Easy's CMO and EVP. Although people may not realize it, she says, non-prime consumers are "average Canadians": hard-working individuals who have families, sometimes working more than one job, but who are living paycheque to paycheque.
"Money that Matters" adds to that original message with a video showing an average family going through financial hardship. When they are once again turned down by a prime lender (such as a bank or other major financial institution), the mother of the family applies for a loan through Easy Financial. That marks a turning point, as the family is then able to relax and enjoy everyday life, having received the help they need.
"We wanted to create that emotional reference point for the viewer, so that they could really understand that this a product that could help everybody," says Fiederer. The turning point is used to reinforce the notion of a "better tomorrow."
The campaign includes 30- and 60-second TV spots running on national specialty networks, two radio ads in select Canadian markets, a digital component and in-store POS materials that will roll out over the next few months. The media buy is being led by Cairns Oneil.
Fiederer says the Go Easy masterbrand (which also includes the Easy Home sub-brand) operates first and foremost as a corporate entity. While the company wants consumers to recognize the connection between the various brands, it has built up significant equity in Easy Financial. It will continue to prioritize that business in its marketing, along with Easy Home.
Now three weeks into the campaign, Easy Financial has seen a 28% increase in branded search volume and a 22% increase in web traffic (versus the previous four weeks). Assets are running until June 25, and will return in the fall as part of a phase two of the campaign.