How to create content that rules
RYOT Studios' Mark Charles reveals five best practices for winning with branded content.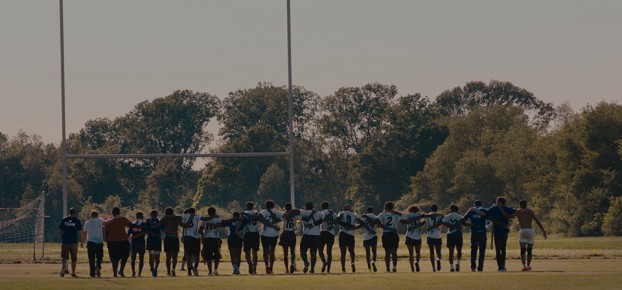 Content, as they say, is king, but if brands want to turn a campaign into a crowning achievement they need to make sure what they're creating commands consumers' attention.
According to media company Oath's Branded Content Omnibus study, branded content makes 74% of Canadians feel more positive about the brand. The trick for brands, however, is creating informative, entertaining and engaging premium content that consumers remember and want to share with their friends. To that end, there are five key best practices brands can use.
Video is effective at driving deeper understanding among audiences. That makes it ideal for delivering complex brand messaging that can't be communicated within the confines of a standard ad unit. According to Mark Charles, director of Partner Studio by RYOT, it's about winning hearts and minds; the more informative, authentic and original a video seems, the more likely it will be to lead consumers down the path to purchase. As an example, he cites a short film that RYOT Studio, developed for client Gatorade called "The Rugby Boys of Memphis." It's the kind of inspirational sports story that tugs strongly at the heartstrings. Two guys introduce the game of rugby to students at an inner city high school in Memphis, Tennessee, the kids discover the values and virtues of sport, they come together to win the national championship and one of them goes on to to earn a scholarship to the University of Arkansas.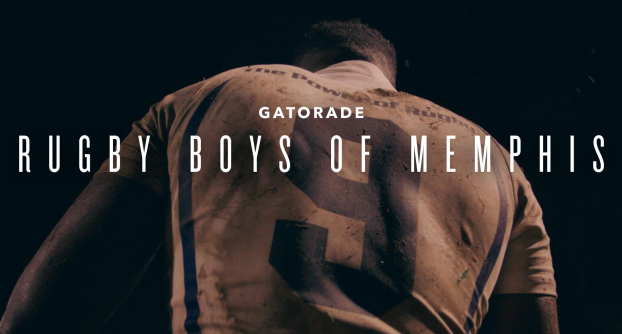 Gatorade tugs at the heartstrings with "The Rugby Boys of Memphis" a short video sharing an inspirational story about the virtues of playing sports.
"There, you're tapping into the emotive side of storytelling," says Charles. "Because the brand brought you that story, you're feeling an affiliation with that brand." That's how video can create advocates, harnessing emotion, and brands are becoming wise. Mobile video is particularly important for driving engagement given its significant reach. In its 2017 State of the Video Industry global research study, Oath also revealed that two-thirds of advertisers expected to increase mobile video spend by at least 25% in 2017.
USE INNOVATION TO ENHANCE STORYTELLING
By harnessing innovation, brands can make the content they create more memorable. The key, says Charles, is to think "story first"—grow the brand story and then use innovation to amplify it. For example, a recent social good initiative saw RYOT Studio team up with the Huffington Post to buck the harsh realities of the art world, known for its elitism and restrictive access, by using innovation to democratize the museum-going experience. Using augmented reality (AR), RYOT created an immersive experience that brought the Louvre to a class of fifth grade art students located in Los Angeles, who would never otherwise have had the opportunity to witness its fine works first-hand.
RYOT and HuffPo used augmented reality to democratize the art museum experience and bring the magic of the Louvre to a fifth-grade art class in Los Angeles
RYOT and HuffPo used augmented reality to democratize the art museum experience and bring the magic of the Louvre to a fifth-grade art class in Los Angeles
RYOT and HuffPo used augmented reality to democratize the art museum experience and bring the magic of the Louvre to a fifth-grade art class in Los Angeles
A short film documenting the experience showed the kids' faces lighting up when the AR technology brought the museum's magic to life in an empty warehouse, making some of the Louvre's most exquisite artistic treasures appear in previously empty frames hanging on a wall. While that kind of innovation can serve as a solid story amplifier, brands should tread carefully, says Charles. "If you can take innovation and elevate the story, that's when the content becomes king, rather than innovation for innovation's sake because I want to win an award; [that] can backfire," he explains.
UNDERPIN CONTENT CREATION WITH DATA AND INSIGHTS
Using data and insights to inform content creation is key. That's the only way branded content will create emotional connections. "Data and insights allow us to target the right audience at the right time with scale," explains Charles. "Imagine you know what consumers have purchased, what articles they're reading, what they're sharing and what time and on what device they're consuming their media content. You can craft content for those individual touchpoints. This type of insight is very powerful." The better informed brands are about consumers' online behaviour, the more able they are to craft a story that's likely to connect with them in the spaces they frequent. That makes consumers more likely to be receptive to the brand message.
CREATE AN EFFECTIVE DISTRIBUTION STRATEGY
Marketers can create the best content in the world to share their brand story, but if they don't have the distribution mapped out they're wasting their time. What they need, says Charles, is a mix of owned, earned, and paid media. "You need to partner with a network that has multiple brand safe and premium destinations," says Charles. "That way you can deliver the content, and your story, in a more contextually relevant environment." Branded video content, for example, is best viewed in a native environment. According to a 2018 ad formats study from Oath that compared branded video to non-native static ads, branded video is 2.4 times more likely to drive awareness. That's due to contextual relevance; native content is less intrusive because it feels part of the overall experience. Another important distribution strategy for brands to consider is marrying content with programmatic delivery. By fusing creativity with programmatic, says Charles, brands can immerse audiences in their story from end-to-end, foster growing engagement, and uncover richer data and insights for further brand building. "If you're able to create content and sequentialize it, you can create a story and bring people through the funnel."
ENSURE UPFRONT COLLABORATION BETWEEN STAKEHOLDERS
Finally, brands should align key stakeholders (media agencies, creative agencies, publishers and other content partners) before anything is rolled out, baking the aforementioned best practices into the process from the get-go. "You've got to work with people who know how to craft a story that can connect with consumers in a more meaningful way and that's across the whole ecosystem," says Charles. "[Brands should] take a step back [from the outset] and work out what the pieces are—who's coming to the table with what—and then come up with a more strategic plan." Ultimately, strategic success for brands lies in creating an "engagement continuum" focusing on story first, leveraging innovation when and where it makes sense, developing content rooted in data to create emotional connections, working with publishers to deliver that content natively via premium channels and optimizing through programmatic and using richer programmatic data and insights for further brand building. Only then can marketers capitalize on content that truly engages audiences. It takes a village to create a kingdom.