SurveyMonkey rolls out global rebrand
Aspects of work first created by Ottawa agency Soshal for one product have now been adopted for other initiatives.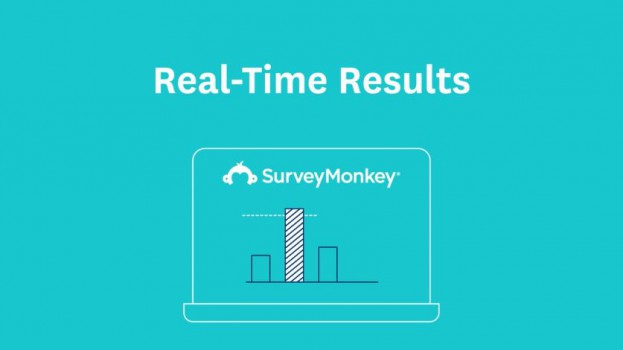 SurveyMonkey, an online survey tool and software company, has rolled out its new global rebrand with help from Ottawa agency Soshal.
Last year, the Silicon Valley-based company rebranded, putting more focus on curiosity with a new "power the curious" tagline, as well as a revised logo and web design. Previously, SurveyMonkey's marketing had centered on the idea of helping users "make great decisions."
During those extensive rebrand efforts, SurveyMonkey acquired the company that would become SurveyMonkey Apply, an online application management system, which required immediate work on its design elements and messaging.
That's when it engaged Soshal, giving the agency a "very high level overview" of the product's desired look and feel, says Dave Hale, Soshal's managing partner. The assignment included producing a marketing website for the Canadian-born product, including visual designs and custom illustrations.
When looking at the company's branding and design elements, Hale says the agency tried to keep in mind how brand assets would be used on the website and how that would "translate into the product down the line."
To achieve that, it has put the products' content strategies at the forefront of its work. For example, rather than choosing to present information in a tabular format (as many similar companies do), it has aimed to incorporate interface styles that tell more of a story about their features.
"It's those kind of things, that you don't generally think of in terms of traditional branding, but when you understand digital products have these unique needs from their brands, that's when content strategy becomes really key," says Hale.
Seeing as SurveyMonkey is used by a wide range of users – from statisticians to men planning the details of the bachelor parties – it was also important to think through how to have "fun and [bring] lightness and life to a subject area that is otherwise relatively unsexy," he says.
At first, Soshal worked with SurveyMonkey's Canadian team, but Hale says many of the creative and design elements have been adopted into other SurveyMonkey sub-brands and product marketing initiatives. Since that first assignment, it has worked with the company's U.S.-team on SurveyMonkey Audience, a market research platform, and on online form builder Wufoo's content management platform.
On the creative front, it has helped create assets, such as bumper ads, that have been used in various digital campaigns. The company runs extensive multilingual digital campaigns for its various products that are primarily aimed at acquiring new users, according to Hale.