Understanding poverty, $7.35 at a time
Toronto's Yonge Street Mission is challenging locals to live on the same amount of money as the average food bank user.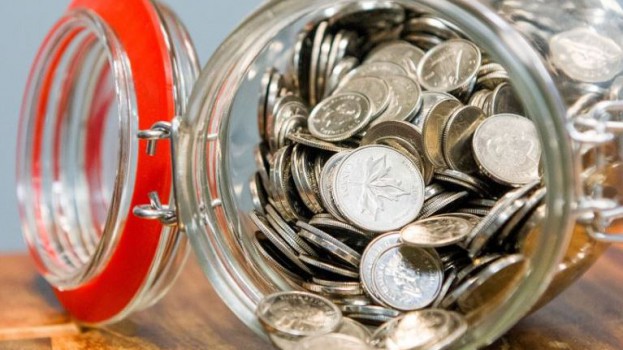 A Toronto charity is inviting locals to experience what it's like to live on $7.35 per day – the same amount of money as the average Toronto food bank user – while living in one of the country's most expensive cities.
The #735Challenge is the first awareness campaign by the Yonge Street Mission, a Toronto non-profit Christian development agency, whose primary goal is not to raise funds; rather, its main purpose is to educate and help individuals understand what it's like to live below the poverty line, even if it's just for a day or a week. YSM is working with J. Walter Thompson Canada on the campaign.
"It's important for people to take the challenge," says Angie Draskovic, president and CEO of the YSM, "because it's the difference between poverty being a statistic and understanding the issue."
According to a recent report by the Toronto Foundation, one in five Torontonians live on just $7.35 per day. But that may not signify much to those who are personally distant from poverty or have not had much exposure to it, says Draskovic. The campaign aims to bring those numbers into perspective by having people try it for themselves, while documenting and sharing their experiences with others on social media using #735Challenge.
"If you really try to do it, if you process it on a personal level, then that's when understanding comes," she says. "And it's only when understanding comes that people will actually think differently about how we tackle the issue as a community."
Working with JWT, the YSM first teased the campaign by inviting people to guess how much money was in a photographed jar. On May 30, Draskovic revealed it contained $51.45, the average weekly amount lived on by Toronto food bank users (which works out to $7.35 per day). YSM worked with local media and partner organizations to promote the reveal on social.
The #735Challenge follows a new YSM corporate brand identity developed with JWT earlier this year that is part of its long-term strategic plan to end "needless" poverty in Toronto (meaning those for whom it is not just a temporary situation).
Upon revisiting the brand, the organization realized it does not measure success solely by the number of services it provides, says Draskovic, nor does it believe it can achieve its goals alone. It also found that few people understood the full scope of its activities.
"We're not here to perpetuate the social service sector, we're here to be development professionals," she says. "That boldness, that sense of stepping out and being the organization that is bold enough – or crazy enough – to say we can do this, join us, is a different feel for the brand."
While YSM only operates within part of the city, Draskovic says the organization took "a bit of a risk" by running a marketing campaign aimed at supporting city-wide services and awareness, an objective that falls somewhat outside of its mandate.
The #735Challenge is running until June 8.