Grand Marnier reintroduces itself to Canadians
Following a long marketing hiatus, the premier spirit launches a new campaign focusing on its two main ingredients.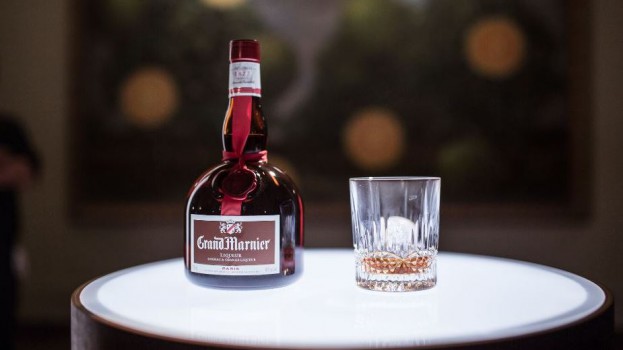 Looking to reach a younger segment and reinforce its position as a premier spirit, Grand Marnier has launched a new campaign after a several-year marketing hiatus, and its first since its 2016 acquisition by Italy's Gruppo Campari.

The French spirit debuted a 15-second digital spot on Wednesday, launching the "We Live Grand" campaign, which will be accompanied by a longer 30-second TV ad in September.

For now, the brand was simply looking to reintroduce itself to consumers (specifically younger ones) with an ad that stops short of telling the whole story, says Alyssa De Bartolo, brand manager for Grand Marnier.

The spot opens with rain pouring down on a painting of oranges – a nod to the orange liqueur found in Grand Marnier – melting them through the floor and onto casks containing cognac. The scene then jumps to a bartender pouring a glass of the premium spirit, while the narrator recites the spot's simple and direct message: Grand Marnier consists of cognac and bitter orange liqueur.

Grander Marnier is "a brand that's rooted in luxury and tradition, but it's also a brand that's still relevant today and has that luxury feel that a lot of older millennials are chasing," says De Bartolo. The idea was to present the brand as luxurious, while avoiding "saturating" the spot with multiple messages, she says.

Company research has shown that many people associate the product with orange-flavoured liqueurs known as triple sec, hence the simplicity of the first ad. De Bartolo says the September TV commercial will add the "lifestyle piece" through a more elaborate storyline.

J. Walter Thompson New York led creative on the campaign, but under Campari Canada's oversight, the ad was adapted to Canadian regulations around alcohol advertising. Grand Marnier's American "Live Grand" tagline, for one, was changed to "We Live Grand" in Canada and a scene showing a tray carting Grand Marnier was eliminated.

A French adaption was also created for Quebec, Grand Marnier's largest Canadian market in sales and the one in which it plans to spend a larger percentage of media dollars, with Mindshare overseeing the buy.

Earlier this week, Massimo Mottura, president of Campari Canada, told strategy that product-based cocktails would be a big part of the brand's strategy in the Canadian market. That part of the campaign is based on consumer and bartender research conducted throughout Canada and the U.S. in 2017, the year after Campari acquired the brand.

By speaking with bartenders and industry members, De Bartolo says Grand Marnier developed a drink strategy around cocktails that align with Canadian consumer preferences. Canadians' palates differ significantly from their American counterparts, according to De Bartolo, with the former preferring simple mixes and classic cocktails.

The "We Live Grand" commercial itself doesn't mention any cocktails, because its purpose was mostly about reintroducing itself to consumers after "a very long hiatus," says De Bartolo. But it will be promoting Grand Marnier-inspired cocktails through social media, PR and through cocktail lists whenever it sponsors events.

The brand last ran a global campaign about ten years ago and a smaller Canadian effort within the last five, according to De Bartolo.

Canada is the brand's second largest market globally for sales, behind only the U.S.