New Product Spotlight: Red Bull goes organic
Plus, P&G creates a natural baby line with a focus on quality and Le Chateau launches a new body-positive collection.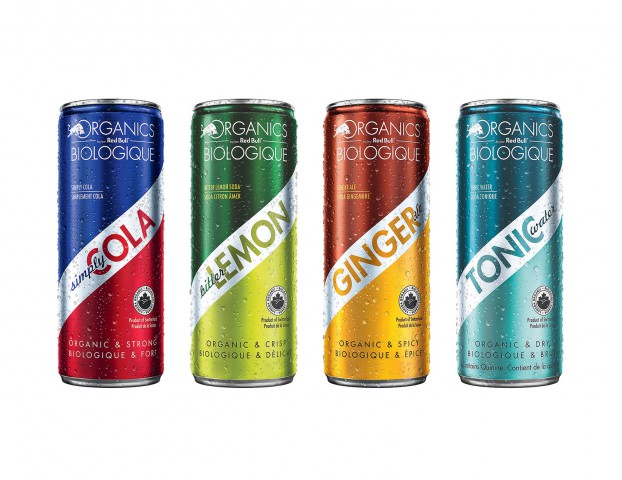 Red Bull gets health-conscious for its entry into premium soda
Red Bull is diversifying its product portfolio with Red Bull Organics. Available across Canada starting on Monday, the new carbonated drinks are made with natural flavours from plant extracts and are available in four flavours: Cola, Bitter Lemon, Ginger Ale and Tonic Water. Red Bull noted in a press release its Organics line is also vegan-friendly and free of gluten, dairy and wheat – although that is true for most of the brand's existing product line.
One thing that is different is the lack of a key ingredient Red Bull's products are known for, caffeine. Cola is the only one of the Organics flavours that contains caffeine, which the company says is extracted from organic coffee beans. Cola also only contains 32 mg of caffeine, compared to 77.4 mg in a can of regular Red Bull.
The company said in a press release that while it sold over six-billion cans globally last year it sees an opportunity for a premium and organic drink that "complemented" its existing products. Beyond just reaching consumers interested in organic products, the line gives Red Bull an entry into the premium soda category, which Grand View Research estimates will be worth about $732 million (U.S.) globally by 2025.
Red Bull also said that Canada was an ideal market for the line as consumers here have an "appreciation for wellness, lifestyle, and organic and premium consumer products." The company previously launched Organics in a handful of selected U.S. markets earlier this year.
Pampers creates a higher-quality natural diaper
P&G is reaching out to parents who don't think natural baby products can deliver premium quality with the launch of Pampers Pure.
The new collection of diapers and baby wipes is made from "premium cotton and other thoughtfully selected materials," but is free from chlorine bleaching, fragrance, lotion, parabens, natural rubber latex and 26 other allergens – as identified by the European Union. The line has also been dermatologically tested to be hypoallergenic and gentle on a baby's skin and accredited as "skin safe" by independent consumer group Skin Health Alliance.
The line was also designed to meet the standards of dryness and leak protection set by Pampers' other products, and the diapers feature designs meant to be more stylish and fun.
The collection was developed by a team that included scientist Sara Giovanni, who became more aware of what went into baby products after becoming a mom herself, but did not want to make compromises on product quality or style. Michael Batke, P&G's commercial operations leader for its BabyCare division, said in a press release that many other parents shared Giovanni's concerns during interviews, saying they failed to find a product in the natural category that delivered the functional benefits they were looking for. He further cited company research that said while 57% of mothers use "natural" baby products, only 3% buy natural diapers the most often.
The Pampers Pure collection was previously launched in the U.S. in February.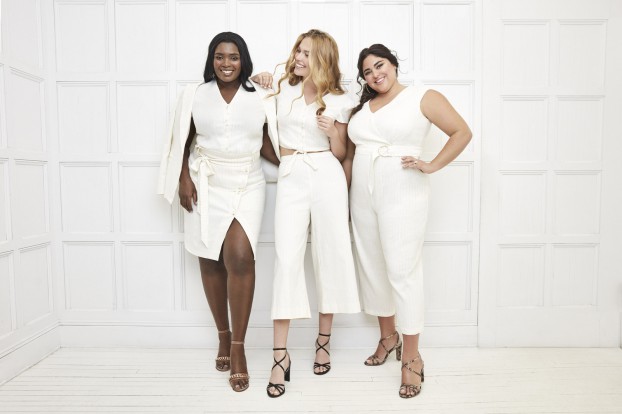 Le Château taps Roxy Earle for new collection
Women's fashion retailer Le Chateau has partnered with influencer Roxy Earle on a new capsule collection.
Earle is known as a body-positivity activist and star of The Real Housewives of Toronto.
The collection is made up of 40 clothing designs including jumpsuits, dresses and separates, as well as 18 different styles of accessories. The clothes range in size from 0-22 and are available on the same racks as other clothes in the store, rather than being separated into a different section. The company says this is part of an effort to make shopping the collection both accessible and enjoyable.
Online pre-orders for the collection are available today, and will appear in-store beginning on June 16. The collection is the first of three focused on inclusivity the retailer plans to launch this year.