Target takes Best of Show at ICE Awards
The agency was once again recognized for work with Newfoundland and Labrador Tourism.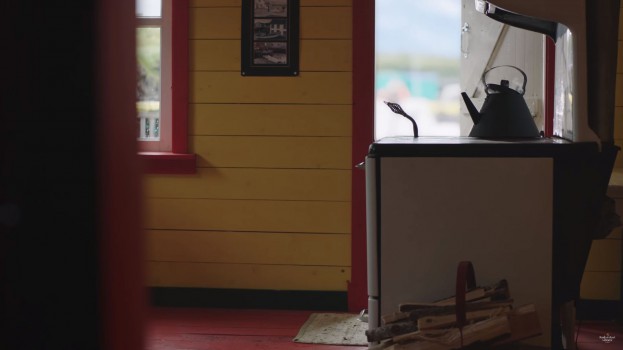 Target was once again the big winner at the ICE Awards, which recognizes the best work to come out of Atlantic Canada's advertising industry.
At last night's gala, the agency was awarded Best of Show for "Sound," its latest campaign for Newfoundland and Labrador Tourism.
Target has become fairly well-known for its visually stunning ads for Newfoundland and Labrador Tourism – including an impressive haul at last year's ICE Awards. But for this year's campaign, the agency utilized the unique sounds of the province to appeal to the senses of would-be visitors.
In addition to its Best of Show win, Target won 15 Gold and two Silver for its work with the tourism organization.
Arrivals + Departures also went home with a respectable haul, taking six Gold and one Silver for work with clients including Eastlink, Mental Health Association of Nova Scotia and Special Olympics Nova Scotia. Wunder won four Gold and two Silver for work it created for building company Bruno, Nova Scotia Webcams and its own self-promotional work.
The full list of winners, selected by a jury of leading Canadian creatives, can be found below.
Target: Best of Show, 15 Gold, 2 Silver
Best of Show
Newfoundland and Labrador Tourism, "Sound"
Gold
Newfoundland and Labrador Tourism, "Sound": Integrated, TV, Copywriting, Communication Strategy, Print (2)
Newfoundland and Labrador Tourism, "Conductor": TV, Art Direction, Music/Sound Design, Videography/Direction
Newfoundland and Labrador Tourism, "Lure Brochure": Design
Newfoundland and Labrador Tourism, "Come from Away – Geo-Targeted Campaign": Digital
Newfoundland and Labrador Tourism, "Globe & Mail  Sound Sync": Digital
Newfoundland and Labrador Tourism, "ExplorersWanted.ca/ExploreNL": Digital
Newfoundland and Labrador Tourism, "Find Yourself Newspaper Campaign": Print
Silver
Newfoundland and Labrador Tourism, "Peace & Quiet": Digital
Newfoundland and Labrador Tourism, "SoundsFromTheEdge.fm": Digital
Arrivals + Departures: 6 Gold, 1 Silver
Gold
Eastlink, "Worry-Free Data": TV
Eastlink, "Sudoku": TV
Mental Health Association of Nova Scotia, "PTSD": Digital, Integrated, OOH (2)
Silver
Special Olympics Nova Scotia, "What Makes Them Special": OOH
Wunder: 4 Gold, 2 Silver
Gold
Bruno, "Bruno Hoarding": Print
Nova Scotia Webcams, "The $100 Bill": Digital
Self-promotion, "The Wunder Gift Card": Direct
Self-promotion, "CÖNGRATS": Self-promotion
Silver
Kushed, "Kushed": Design
Nova Scotia Webcams, "Donair Cam": Non-Traditional
Buoy Marketing + Production: 1 Gold
Gold
Edmonton Oilers, "Edmonton Oilers Home Opener 3D Projection": Animation
District Design: 1 Gold
Gold
Boxing Rock Brewing Co., "Fisticuffs Barley Wine": Design
National PR: 1 Gold
Gold
Atlantic Credit Unions, "Atlantic Credit Unions Lost Wallets": Fearless Client
R&G Strategic: 1 Gold
Gold
Obie's Worms, "Obie's Worms": Design
Sara Rankin Creative: 1 Gold
Gold
Bonnie Mac Donald, "Hummingbird House Vacation Rental": Design
Ray Agency: 5 Silver
Silver
Charm Diamond Centres, "Lock it Down": Radio
Charm Diamond Centres, "Jean Pierre": Radio
NL Beard and Moustache Club, "2018 Merby's Calendar Campaign": Digital
Triton Ocean Products, "Triton Mussels": Design
Young Farmers Forum of NL, "Cucumbers": Print
Able Sense: 1 Silver
Silver
Lightfoot & Wolfville Vineyards, "Lightfoot & Wolfville Vineyards 2018 Wedding Package": Design
Bits Creative Agency: 1 Silver
Silver
Hike Nova Scotia, "The Nature of a New Look": Design
Dose Media: 1 Silver
Silver
Fox and the Machine, "Fox and the Machine": Design