Check it Out: Little Italy avenges its soccer team
Montreal business owners worked with Rethink on a campaign that supports "Anyone But Sweden" in the World Cup.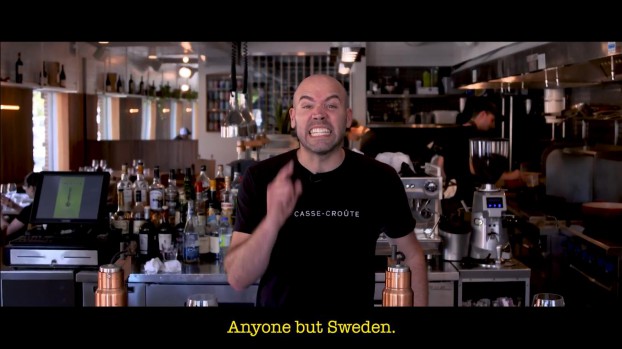 For many Italians, to whom soccer means everything, news that their national soccer team had failed to qualify for this year's FIFA World Cup was gut wrenching – equivalent to "an apocalypse," in the words of the president of the Italian Football Association.
To avenge their loss at the hands of Sweden, Rethink worked with the Commercial Development Society of Montreal's Little Italy neighbourhood (a union of restaurants, bars, shops and cafés owners) on a campaign to see "Anyone But Sweden" succeed at the international tournament. As the video shows, Italians living in other countries and those of Italian descent still feel a strong connection to the country's World Cup team  – especially in Canada, where the national team is rarely considered a contender for the World Cup and fans instead gather in neighbourhood businesses to root for their homeland.
For the first step in the revenge campaign, the organization published a full-page ad in a local Swedish newspaper, wishing the country a happy June 6 national holiday – before reminding readers that the country hasn't won a World Cup in almost 100 years.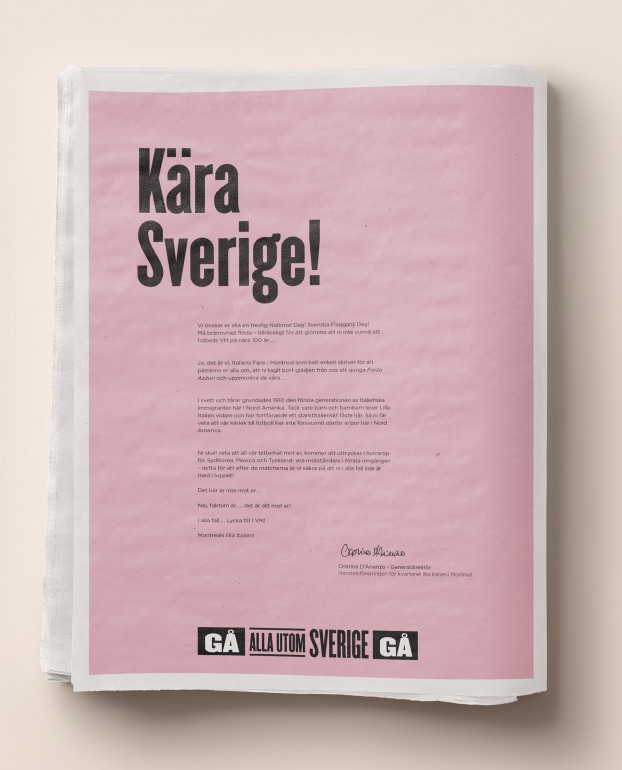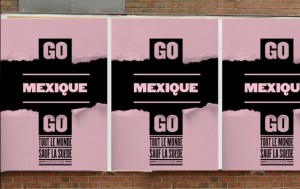 It has released a video featuring heart-to-heart conversations with Italian business owners in Montreal to underscore what it feels like for those abroad not to be cheering for their team this year. During the tournament, it will be running wild postings with a section that can be torn away to reveal a different team name every time Sweden faces a new opponent.

The agency and organization have also created "The Common Thread," a football scarf made out of threads from every other country's scarf in the World Cup – except Sweden's.