MTV partners with OneMeth on streetwear collection
A pop-up store is also showcasing the intersection of the fashion and music worlds.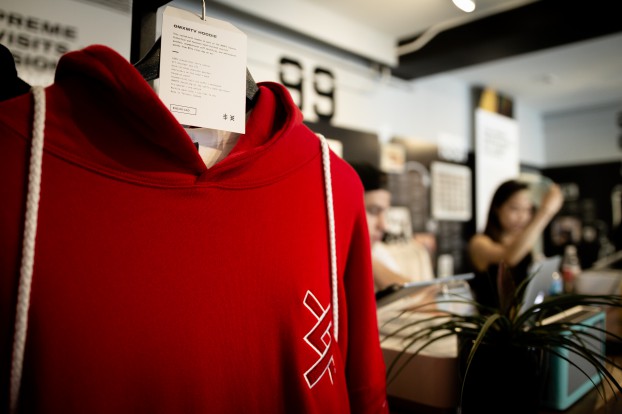 MTV Canada is celebrating the pop culture moments where the worlds of music and fashion have met by partnering with streetwear brand OneMeth on a new capsule collection and pop-up store in downtown Toronto.
Located on Queen Street West in Toronto, the pop-up is not just a retail space. Its walls are also adorned with a timeline that exemplifies moments when the worlds of fashion and music have intersected from when MTV was launched in 1981 to today. The pop-up features iconic outfits from pop culture, ranging from Michael Jackson's Thriller jacket to Lady Gaga's meat dress to Drake's OVO fashion line.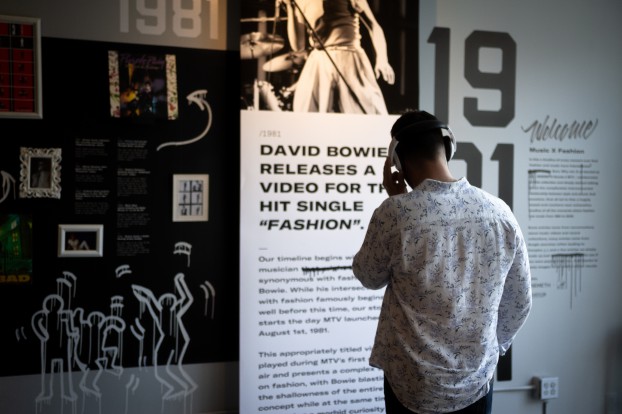 Jon Graham, SVP and general manager of MTV Canada, says that MTV has always had a connection with the fashion world, be it through shows on the network such as House of Style or previous partnerships with brands including Puma, Vans, Zara and Marc Jacobs.
"[Fashion] is part of our DNA and something that felt very natural for us," Graham says. "Fashion is incredibly important to our audience and to all the stars and people that appear on our channel and our stages, no matter the genre."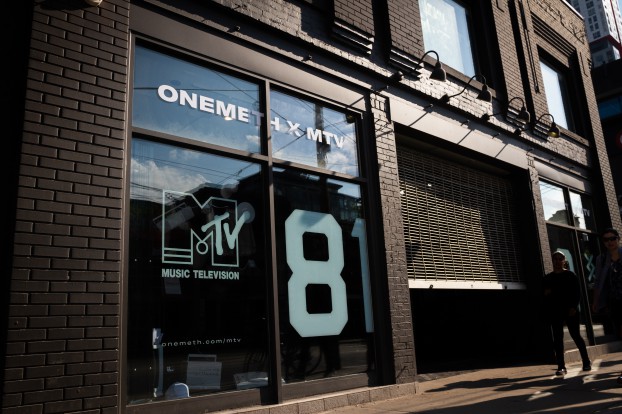 Graham says working with OneMeth – a clothing brand created by Toronto agency One Method – was a way to connect with a younger audience that fits with the audience MTV is looking to attract. In the fall, MTV will also be partnering with Canadian designer Christopher Bates on a high-end line of sneakers.
"Fashion partnerships are something we've been doing for years and I wanted to find some iconic Canadian fashion partners we could connect with," Graham says. "Between Christopher Bates in designer menswear and OneMeth in streetwear, these are cool Canadian brands that reach outside of Canada to the world. A big part of MTV's success has been combining global and local, whether it comes to music, fashion or pop culture. People come to MTV for a global message, but I think the local connection is also important."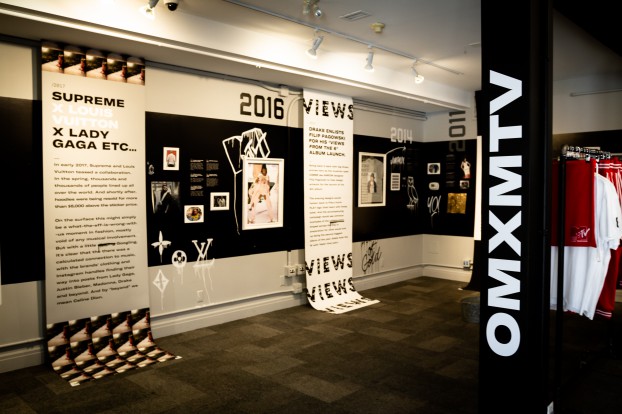 Graham says MTV will regularly do one-off activations outside of its more traditional and online channels and in "the physical world" to make the brand feel like one that its audience could interact with. Items from the collection will be available online to customers around the globe after the pop-up closes on June 17, but doing a pop-up specifically in Toronto, Graham says, was also a way for the brand to have a presence in a neighbourhood with a strong connection to both the music and fashion industries (the store is located on a downtown stretch with numerous fashion stores, music venues and just steps away from the building where fans gathered to watch the recording of shows for rival music network MuchMusic).

"If the product was solely available online and promoted through our social channels, the reach would be much bigger and we'd sell more clothes," Graham says. "But it would have been a bigger challenge to show this timeline and give people a space to interact with the clothes and the history."