Cannes 2018: Canada misses the mark in Health
The country left Monday's gala empty handed, but there are some lessons to be learned from this year's Grand Prix.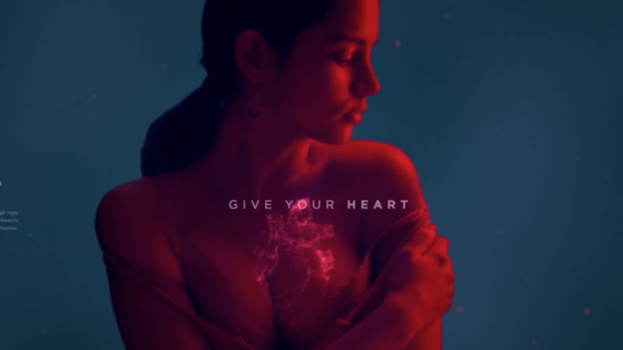 Health and Pharma can do anything other categories can do.

They may not be the sexiest of the Cannes bunch, but every piece that made the shortlist cut, specifically in Health, did so because it was able to stand up against other categories, said jury president and executive director of creative at Interbrand Health, R. John Fidelino.

His view is that the nominated work should, at the very least, be applicable in areas beyond healthcare. "If it can be done here, imagine what it can do elsewhere," he told strategy following Monday morning's press briefing. "It was great to be able to demonstrate in this category that we can do things at scale."

But that was just one of five criteria that campaigns in Health had to meet, according to Fidelino. It also needed to push creativity forward; do so with technical precision; be responsible; and ultimately fuse health and wellness into people's everyday lives.

"Corazon Give Your Heart" by Montefiore and Jon X. Hannes out of New York met all five of those criteria, which is why the Health jury awarded it a Grand Prix at the gala in Cannes Monday evening.

Based on a true story, the film tells the story of a sex worker whose heart is dying. In theatres and outdoor, the piece was supported by immersive ads that invited viewers to become a donor by pressing their phone to their heart for 15 seconds to be registered with Donate Life America.

"It's an integrated campaign so it touches upon all those different channels and media," he said. "So regardless of your agency's capabilities or resources, you can dive into and expand on what they've done."

"The point about Lions is about inspiring creativity. This is an example of how they got a client to share their ambition, while still raising awareness for something that was really important."

Canada's own "All In" campaign by Cossette, sat in the same Integrated sub-category as the Health Grand Prix winner. And while Fidelino applauded the film's "superb craft," he said the jury wasn't 100% convinced of the uniqueness of its cross-platform execution.

"In terms of techniques on integrated we saw ["All In"] as immersive and it addressed so many different pieces of craft. And we appreciated that," he said. "I think the question becomes, how did the work in its entirety shift how we would approach our own work? For Corazon, for example, every individual part of the campaign was unique and it all tied together in a seamless way and actually fed off of each other to amplify the message."

And while John St. and Grey Canada's work for the Heart & Stroke Foundation and Workplace Safety & Insurance Board of Ontario, respectively, also made the shortlist for Health, the two pieces left the category without a medal.

Pharma, which saw its winners revealed at the same gala in Cannes, did not draw a Grand Prix winner this year.

Jury president and CCO at FCB Health Rich Levy said the panel decided not to award a Grand Prix because none of the work "lived up to the ideals of life-changing creativity that moves the category forward." He did, however, give kudos to the surprising score of pharmaceutical companies that won one of three Gold, 11 Silver and nine Bronze Pharma Lions for "helping people to live happier, healthier and longer lives."

Canada did not make the shortlist and was therefore not in contention for a Lion in Pharma. However, "Change Gout," a campaign for pharma company Grünenthal by U.K. agency Langland that enlisted Toronto's Jam3 to handle production, was awarded a Gold in the Digital Craft subcategory.

A second Canadian connection comes from the New York office of Klick Health, which also won a Bronze Lion for its work on "The Wrestler" for Novartis. Klick Health's Toronto office, in collaboration with McCann New York, also snagged a Silver for the "Lighter Blue" campaign for Takeda.