Cannes Digest: Festival begins with 31 shortlist nods
Monday morning brings news of nominations for nine Canadian agencies across five categories.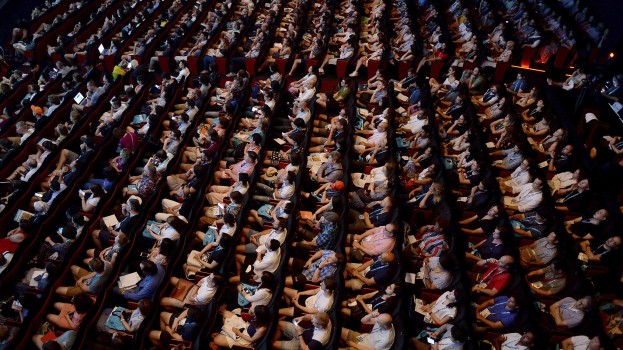 Canada's off to a steady start in Cannes.
While the country was shut out of four categories (Pharma, Innovation, Titanium and Print & Publishing) announced so far, it did pick up 31 nominations across five others (Health, Design, Mobile, Radio and Outdoor).
Cossette, John St. and Grey have a chance at picking up a Health Lion, a category with winners that have, in previous years, been announced the week prior to the festival's official kick-off. This year, however, the awards will be revealed at a gala on the first evening (3pm EST) of the five-day week.
Rethink, Cossette, Sid Lee, FCB/Six, Mosaic, BBDO and McCann are also in the running for Lions across Design, Mobile, Radio and Outdoor, with the shortlists for those categories released to the public Monday morning (the winners will be announced Tuesday evening in Cannes).
Here's the Canadian shortlist tally so far:
Pharma: 0
Innovation: 0
Titanium: 0
Health & Wellness: 8
Mobile: 6
Design: 8
Radio & Audio: 5
Print & Publishing: 0
Outdoor: 4

Catch the winners from the Cannes Lions International Festival of Creativity as they're announced! To receive our breaking newsletters from Cannes, published as the winners are unveiled, subscribe to the strategy Daily.