Co-Op hires marketer to spearhead CMO consultancy
Ian MacDonald joins the Toronto agency to help large and small clients fine-tune their marketing plans.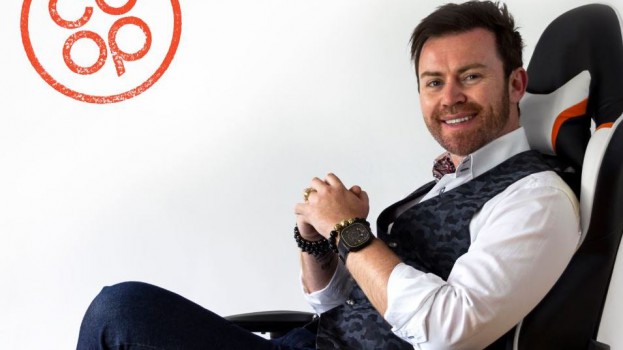 Pictured: Ian MacDonald, Co-Op's VP of strategy and media.
Ian MacDonald has been through the trenches of client-side marketing. Best known for spearheading AutoTrader UK's digital transformation in the mid-2000s, and more recently helping lead marketing efforts for autoTRADER.ca and VarageSale in Canada, the U.K.-born marketer is now using his deep knowledge of media planning and strategy to serve clients from a seat at the agency table.
MacDonald joined Toronto's Co-Op in January as partner and VP of media and strategy. In addition to leading its media practice, he oversees a new specialty offering known as the "100hr CMO," roughly 100 hours of consulting time with the agency to help a diverse range of clients fine-tune their marketing plans.
The agreements are tailored to clients' specific needs, says MacDonald, but they include a combination of on-site and off-site consultation with MacDonald to help with setting up reporting systems, ROI analysis, cross-channel media planning and vendor contract negotiations. Clients also have the option of leaning on Co-Op's other partners, such as VP of strategy and communications James Loftus, for their other needs.
One of the first clients to tap the 100hr CMO was meal kit delivery service Chefs Plate, which has been looking to hire a VP of marketing since the departure of Sean Hurley in 2017. The program has allowed Chefs Plate to make headway on key projects while it continues to search for the right leader, says Jamie Shea, co-founder of the company.
In the meantime, MacDonald has been working with the brand on segmentation, media planning and its CRM capabilities, says Shea. And through the program, Chefs Plate has also been tapping Co-Op's creative services to build its brand, a key priority for differentiation as the meal kit category continues to evolve.
Meanwhile, MacDonald says he's been able to take "a bird's eye view" of the company's marketing activities and reporting mechanisms, to help it better understand and measure the metrics and KPIs that matter.
By tapping someone who has been in clients' shoes, startups gain access to senior-level strategic thinking for a fraction of the cost of a full-time, heavyweight CMO, says MacDonald.
More established players, on the other hand, get help taking their existing strategies "from 40 miles per hour to 100 miles per hour," he says, which sets them up for long-term success. Meanwhile, the agency gets to work with clients who may be willing to make use of its other services once the program comes to an end.
"It's a client's eye on everything, which enables us as an agency to understand clients' needs and their desires and frustrations so much better, purely because I've sat in that seat for fifteen years," he says. "I know where they're coming from; I speak their language."