Kronenbourg opens creative hub in hipster haven
The most-sold French beer in the world is hosting an array of events on Toronto's trendy Ossington strip this summer.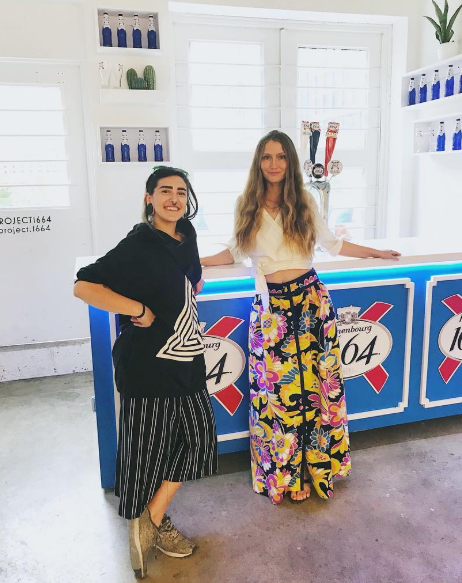 An old beer brand hopes to attract some new customers with its "Project 1664."
The Kronenbourg brand is the fifth oldest beer brand that still exists today, according to the Carlsberg Group website. Carlsberg, which now owns Kronenbourg, is aiming to refresh the brand in Canada for a new generation of beer drinkers.
"The Kronenbourg 1664 brand had kind of faded to the background a little bit over the past couple of years," says Greg Baumken, director of brand strategy at Vibrant Marketing, which worked on the campaign.
In a bid to bring the Kronenbourg brand to the forefront of Torontonian's minds, the brand opened up a "creative hub" in the Ollie Quinn eyewear store on Ossington Avenue in Toronto's West Queen West neighbourhood. The Ossington space is available free of charge to local artists, creatives and local businesses. Kronenbourg also provides free beer for the events. A range of events, from DJ battles to yoga sessions to community committee meetings, are set to be held in the space throughout the summer, says Baumken.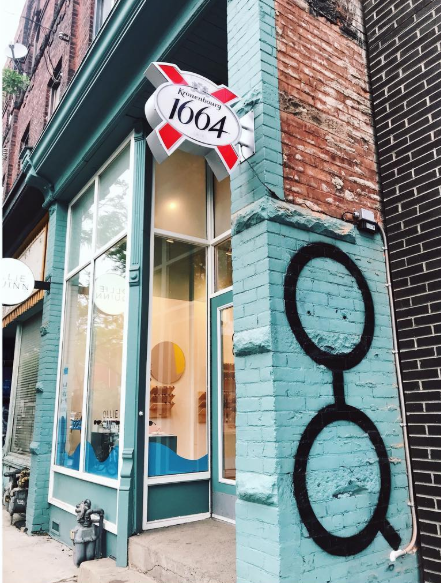 This local initiative acknowledges the European pale lager's long history, as part of a bigger, national "Great Taste is Timeless" campaign. Instead of targeting a specific age or gender, "Project 1664" is about targeting everyone in the neighbourhood who drinks beer, be it a group of girlfriends having brunch or a family watching a soccer match, says Alistar Kidd, marketing director for Canada at the Carlsberg Group.
The space opened just in time for the upcoming busy summer season with a party for media and influencers in early June. The hub will stay open through mid-September.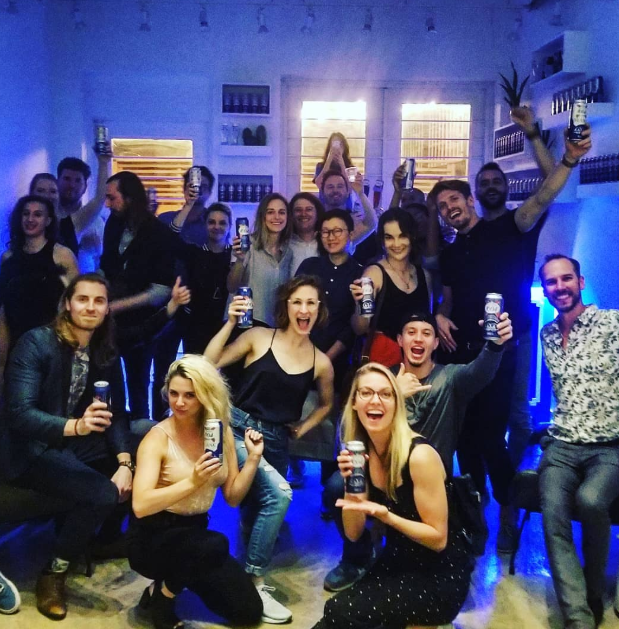 If this pilot campaign is successful, similar pop-ups could be brought to other parts of Toronto and Canada over the course of the next year, adds Baumken. "Project 1664" is about testing out new concepts, such as opening up physical spaces in local neighbourhoods and working with local influencers, says Kidd, with learnings from this project applied to any further campaigns.

While there will be some paid posts on social, the idea is that the majority of the posts generated from "Project 1664" will be organic and natural, adds Baumken.

"It's very important that the brand is presented in an authentic manner and not forced down people's throats," he says.

Initiative is handling the media buy.

Local brewers, such as Bellwoods Brewery just up the street from the Kronenbourg hub, have gotten a lot of buzz in recent years. But, beer drinking is actually down overall, with per capita beer consumption decreasing 7.55% from 83.4 litres to 77.1 litres between 2012 to 2016, according to the national industry association, Beer Canada.

In the competitive beer space, Carlsberg hopes a neighbourhood "Great Taste Guide," featuring curated content by two locals – Josephine Cruz, a DJ and writer, and Ori Raynai, a photographer – will help the Kronenbourg brand stand out in a crowded space. The guide is set to be available as a print product throughout the West Queen West neighbourhood, as well as having an online presence.

The Ossington strip is lined with places that tend to focus on selling local, craft beers. Kronenbourg aims to get sold at more bars and restaurants in the neighbourhood with a dedicated "Project 1664" community ambassador reaching out to local establishments to add Kronenbourg to their menus.

"As the beer market gets more and more competitive whether it's through imports or domestic or the rise of local craft we realize we have to find better connections with consumers and bar owners," says Kidd. "You can't do that by running an advert on TV. We have to get into the communities."