Cannes Digest: What will Canada win next?
The country is picking up steam mid-week with more shortlist nods to accompany yesterday's Lion haul.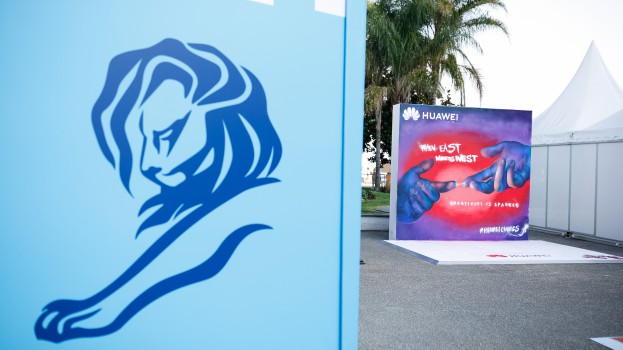 Canada's odds of winning more Lions almost doubled in Cannes today – 14 agencies scored a collective 31 nominations across seven categories, bringing the country's total shortlist tally to 79 on the third day of the creativity-driven festival.
While Canada slept, shortlists for Direct, PR, Media, Social & Influencer, Film, Product Design and Creative Data were released to the public followings days of gruelling multi-day judging.
The batch of agencies nominated include FCB/Six, FCB, BBDO, Bensimon Byrne/Narrative/OneMethod, Cossette, Havas, No Fixed Address, Touche, Rethink, PHD, Bleublancrouge, Sid Lee, Sid Lee Media and Lg2. 
These lists bring us closer to the end of the awards circuit, with only two more category finalists (Sustainable Development Goals and Creative Effectiveness) left to reveal on Thursday.
Today's good news follows last night's even better news: Canada now has 10 Lions… and a Grand Prix.
During Tuesday's gala, Cossette stole the Outdoor show by claiming one of two Grand Prix, a first for Canada in more than a decade. The piece that won the jury's top vote was McDonald's "Follow the Arches" campaign, which included a series of boards that used the QSR's iconic golden "M" to direct hungry folk to its eateries.
The work – led by Kathy McGuire, SVP and managing director for McDonald's at Cossette, Simon Clancy, group CD, for McDonald's at Cossette (pictured below with Cossette co-CCOs Peter Ignazi and Carlos Moreno and Daniel Shearer, EVP and GM) – with art direction by Spencer Dingle and David Théroux and copy by Jordan Hamer and Philippe Brassard, also won a Marketing Awards Best of Show less than a month ago in Toronto.
Cossette also went home with a Bronze in Design for rebranding Humanity & Inclusion to be a little more PC with a logo that is more inclusive of those with disabilities.
And joining Cossette's win in Design is FCB/Six, which snagged a Gold and a Bronze for PFLAG's "Destination Pride." The campaign has been a heavy hitter this week in Cannes, nabbing 15 shortlist mentions so far. Over in Mobile, the shop picked up a Gold and a Silver for the same campaign that gauges the safety of any given country for LGBTQ people based on its laws, rights and overall social sentiment.
BBDO Toronto is also flying home with a Silver Mobile Lion for the Canadian Paralympic Committee's "Paralympic Network," a campaign that's currently in contention for an award in the Direct and Social & Influencer categories, claiming four more nominations this morning.
And finally, in Radio and Audio, Canada left last night's podium with three more Lions: two Silvers for McCann Canada (to go with its Silver Print Young Lions win for creative team Mourad Bouaziz and Edouard-Jean Coune) and one more Silver for Rethink. Those shops pick up Lions for the Prostate Cancer Canada and Branch Out Neurological Foundation, respectively.
Here's the Canadian shortlist tally so far:
Pharma: 0
Innovation: 0
Titanium: 0
Glass: 1
Health & Wellness: 8
Mobile: 6
Design: 8
Radio & Audio: 5
Print & Publishing: 0
Outdoor: 4
Industry Craft: 10
Brand Experience & Activation: 3
Film Craft: 2
Film: 1
Digital Craft: 1
Entertainment: 0
Entertainment Lions for Music: 0
Creative eCommerce: 0
Social & Influencer: 5
PR: 6
Direct: 7
Media: 6
Product Design: 1
Creative Data: 5
Here's the winners list:
Young Lions Print: 1
Outdoor: 1 (Grand Prix)
Mobile: 3 (1 Gold, 2 Silver)
Design: 3 (1 Gold, 2 Bronze)
Radio & Audio: 3 (Silver)
And here's all the news so far from Cannes:
Shortlists:
Eight Health Lion noms for Canada
Canada lands on three Craft, Brand Experience shortlists
Canada rakes it in with 31 more nominations

Awards:
FCB/Six wins four in Mobile and Design
Three Lions for Canada in Radio & Audio
And the Outdoor Grand Prix goes to…
Canada misses the mark in Health
Behind an ad that won Young Lions Silver

Conference:
Burger King's CMO and the hacker mindset
P&G, Ogilvy take steps to address diversity

Catch the winners from the Cannes Lions International Festival of Creativity as they're announced! To receive our breaking newsletters from Cannes, published as the winners are unveiled, subscribe to the strategy Daily.