Cannes 2018: Sid Lee takes Silver in Product Design
A bulletproof flag for Black Lives Matter earns the agency its first Lion of the festival.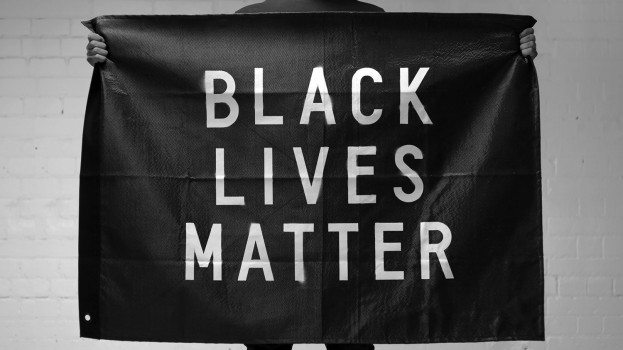 "The Bulletproof Flag" has a Silver lining.
During Thursday night's gala at the Cannes Lions International Festival of Creativity, Sid Lee Toronto was awarded a Silver in Product Design for the entry, marking the agency's first time on the winner's list this year.
"The Bulletproof Flag" is black flag made entirely of Kevlar, the material used to manufacture the bulletproof vests used by law enforcement. On it is spray-painted the name Black Lives Matter, acknowledging the organization for which it was made.
The flag was designed to mark the start of Black Lives Matter Canada in 2017, following the merger of several regional chapters.
The entry, and others like it, forced the panel to weigh product designs that are more symbolic in nature against those that are more functional, according to Alex Hulme, a category juror and director at Map Project Office in the U.K.
Falling on the functional side, prepaid solar energy service "Kingo" by Ogilvy Columbia, Ogilvy Guatemala and Kingo Energy ascended to the Grand Prix podium. "Kingo" is a portable generator and software enabling the sale of solar energy at corner stores in remote communities, helping the lives of the 1.3 billion people in the world without access to energy.
"The Grand Prix managed to bring together all our aspirations, what we felt a guiding light for design should be," said Product Design jury president and architect Asif Khan, during a press briefing. "It was something that is sustainable, something which connected communities [and] enhanced social mobility."
Khan said the jury looked for work that covered serious issues, that could change the way people think and communicate and that addressed issues of safety and wellbeing.
"The Bulletproof Flag" ticked all of those boxes, posing what Hulme described as "a really powerful question": what kind of world necessitates such an object?
"Posing that question is something that we felt was incredibly powerful, and it touched on some really important contemporary issues that we all wanted to highlight," he said, adding that the design itself is "simple" but carries a "very powerful" message.