Consumers feel guilt over what they buy: study
The latest Havas Prosumer Report reveals a complicated relationship with consumerism.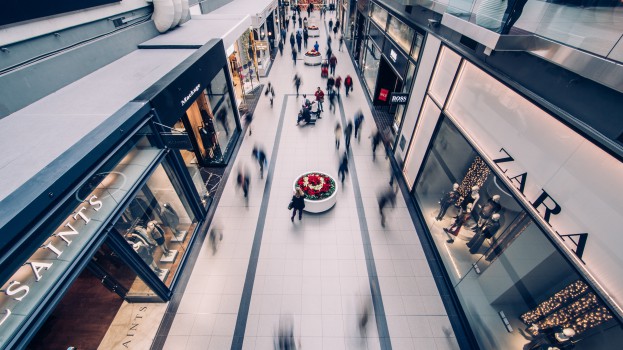 Consumers around the globe have a complicated relationship with how the act of buying things is hurting society, according to the most recent Havas Prosumer Report.

The study was compiled based on a survey of 12,168 consumers in 32 markets, including Canada. Like previous Havas Prosumer Reports, the sample contains a portion of respondents (21% in this particular study) it classifies as "prosumers": trendsetters who embrace innovation, tend to be early adopters and are a source of information and recommendations among their friends and family.

Consumers have mixed feelings about buying things,  with 44% of prosumers and 38% of "mainstream" consumers saying they sometimes feel guilty about what they buy. Broken down by age, 48% of millennials, 37% of Gen X and 27% of Baby Boomers feel the same. What's more, 63% of prosumers and 57% of mainstream consumers say "consumer-based economies" are putting society and the planet at risk.

The most pressing global issues, according to the survey, are ones related to consumerism: climate change, air pollution, water pollution and mindless consumption. The best way to save the planet, according to 71% of prosumers and 62% of mainstream consumers, is to simply consume less.

The study, however, notes a conflict between the fact that consumers feel guilt about consumption and its role in global issues, yet still associate "buying things" with positive emotions: 66% of prosumers and 52% of mainstream consumers say they like buying new things because it makes them happy, with a 52%/34% split saying shopping is one of their favourite forms of entertainment.

The report says brands looking to overcome this conflict must take guilt out of the equation and give consumers reasons to genuinely feel good about their purchases. It identifies ten "need states" that speak to their biggest concerns, noting that brands should address these is they want to solve this disconnect and reestablish trust. They include addressing consumer desire for self-improvement (94% of prosumers said they are making an effort to improve the way they live), fixing problems with society (56% said they feel they have more influence on society as a consumer than as a voter), being more environmentally conscious and for being more self-sufficient and making more of the things they use themselves.