Nature Valley reveals what you can't ask your voice assistant
The granola bar company once again encourages families to get outside, with a greater emphasis on social media.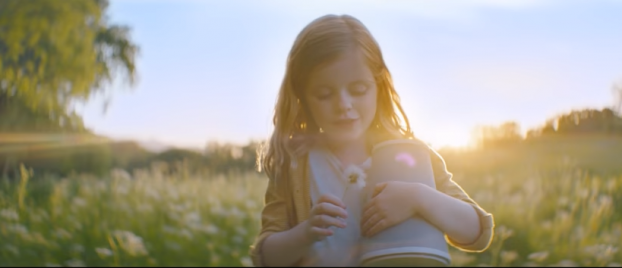 Virtual assistants can do a lot of things, but they can't blow on dandelions and make wishes (at least not yet).
In Nature Valley's latest ad, a little girl goes on a day-long adventure with her virtual assistant in tow. The video highlights how the device can't make a wish, but can search for one. Throughout the spot, the girl asks the device a series of questions, such as: "Do you know what the sun feels like on your face?" The device replies: "I am not equipped to answer that."
The playful video is part of Nature Valley's "Ask Nature" campaign, which kicked off with TV spots earlier this month, followed by an OOH component in the form of a video ad in downtown Toronto's Yonge Dundas Square. The integrated campaign, which also features ads in movie theatres, highway-side billboards, social media and online, will run for the rest of the year, with heavier promotion during the summer months. Cossette is spearheading creative and media, while Diamond is heading up social.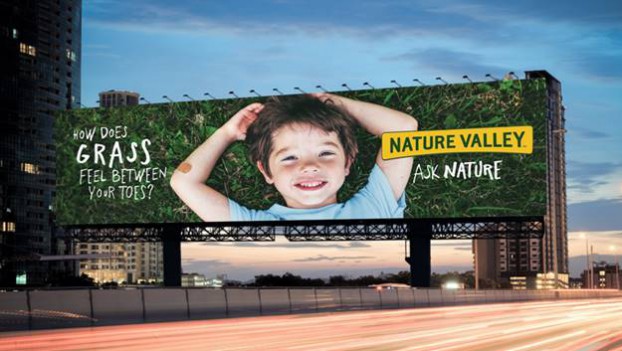 "Ask Nature" is the latest iteration of Nature Valley's purpose-based platform, which kicked off in 2014. The "Manifesto" TV spot four years ago  ended by encouraging Canadians to "Rediscover the Joy of Nature," just as this year's spot does. So, why is the General Mills Brand sticking with its manifesto?
"It's just hitting close to home," says Samuel Bussieres, associate marketing director at General Mills Canada. "All the amazing moments they spent out in nature, when they went fishing with grandparents, rode their bikes for the first time, built forts. [Parents] go back to these memories, then look at their kids and they're like, 'Oh my God, they spend all this time on iPads and video games and they're missing out… on all these awesome experiences that we had the chance to do."
While the message about rediscovering nature has stayed the same, there's a greater emphasis on social media this year compared to previous years, says Bussieres.
"Ask Nature" is focusing on appealing to families, and as millennials start to have their own kids brands like Nature Valley hope to reach those new parents who are increasingly opting for campaigns with an emphasis on social media.
The granola bar brand has also enlisted influencers across Canada to post about the joys of rediscovering nature. It has also set up a website, which will tell Canadians where the closest park is. So now there's no excuse for Canadians not to get outside and perhaps blow on a dandelion and make a wish.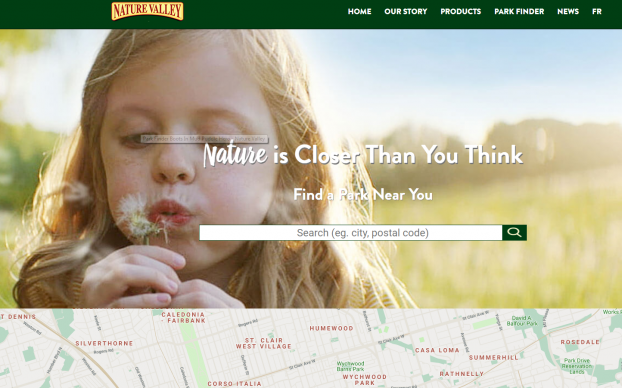 "We wanted to take an approach that was positive, that was not going to be shaming parents. We didn't want to be negative," he says of how the brand is encouraging families to get outside. "The tone of the campaign in not shaming and staying positive was very important to us."