Tux has a growth spurt
A new creative director is among 15 new additions at the Montreal agency over the last year.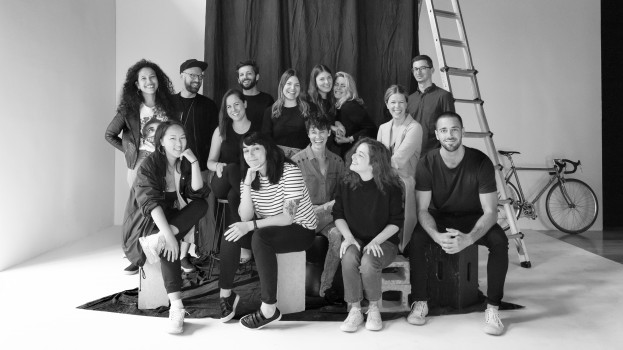 Montreal's Tux has added 15 new staff and given new roles to two others since its rebranding last summer.

Leading the recent additions is Charlene Sepentzis, who has been hired as creative director. She was most recently an art director and graphic designer at Lg2, and also brings experience from GrandArmy, Orangetango, Studio Beau and Brad. The agency said in a press release that Sepentzis will be responsible for projects related to brand identity.

Other new hires in the creative department are senior art director Laetitia Combebias from L'assemblée, Imago and client-side at Reitmans, as well as designer Hugo Boesch from Les Gros Mots. Designer Maude Turgeon was also hired from design firm La Maison W in October, while art director Lian Benoît came from K72 in February. New strategist Sarah Patier will also be working as part of the creative team, having most recently been at Sid Lee.

Caroline Pilon, VP of client services, will now also lead the agency's media team. That combined team added account manager Catherine Cloutier from Cartier in April and account director Sandra Dagenais from Antonopoulos in December.

In production, production coordinator Pascale Marquis has been hired from fashion brand Marie Saint Pierre, joining producer Janie Delorme, who came from Sid Lee in February.

The agency has also added a number of new designers to its environmental and experience design team. Freelancer Benjamin LeGentil has rejoined the agency, while Yann Le Dourner comes from French agency Gris Marine and Olivier Paré joins from events company Circo de Bakuza. They join designers Virginie Gagnon (who was hired in September) and Michèle Beauchamp-Roy (who was hired in August).

Rounding out the recent people moves at Tux is Pierre-André Vigneault, who has been with the agency 2015 and was promoted to head of strategy in the fall.

Ludwig Ciupka, co-founder of Tux, said the goal is for the agency to reach around 50 employees so that it can avoid becoming a "big" agency, while still making sure it has multiple people with needed expertise at any given time.

Recent new business at Tux includes work for Groupe Germain Hotels, Groupe Touchette, Shiseido, Broccolini, Sépaq, Rise Kombucha, Ivanhoe Cambridge, Première Moisson and Reitmans.