Corner Office Shifts: The SAQ's new president
A round-up of senior-level changes you may have missed.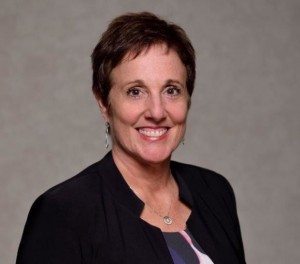 Catherine Dagenais named president of the SAQ

The Société des alcools du Québec has named Catherine Dagenais as president and CEO, effective June 26. She replaces Alain Brunet, who announced his retirement earlier this year, and becomes the first woman to occupy the role at the government corporation, which is responsible for the trade and distribution of alcohol in the province.

Dagenais joined the SAQ in 2000 and has served as VP of sales network, then VP of retail strategy and customer experience. In 2017, she became VP and chief operating officer, where she "oversaw a major organizational transformation" that saw the SAQ introduce a click-and-collect service and the SAQ Inspire loyalty program, according to a press release.

Until the end of his term later this year, Brunet will continue working with the Société Québécoise du Cannabis, an SAQ subsidiary responsible for distributing and selling cannabis.

The Green Organic Dutchman appoints VP of marketing

With extensive experience in the CPG, retail and subscription spaces, Andrew Pollock joined Canadian cannabis producer The Green Organic Dutchman as VP of marketing in May. Having served most recently as VP of marketing at Weight Watchers Canada, Pollock's experience includes various marketing roles at Maple Leaf Foods and the Canada Bread Company, Cott Corporation, HMV, Campbell Soup Company and Heinz.

Last month, The Green Organic Dutchman made several other senior appointments, adding a CFO, VP of sales, VP of operations, and regional sales manager for Ontario and Western Canada.