The drive towards experience-based travel
Marriott and Airbnb expand their programs in a bid to capture travellers hungry for something more.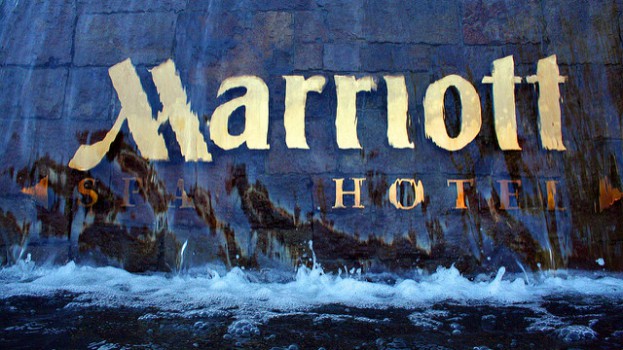 The race between major hospitality players continues to heat up as Marriott International and Airbnb double down on their experience-focused strategies to attract travellers looking for more than a room to sleep in when they travel.

In April, Marriott announced it will merge its Marriott Rewards, Starwood Preferred Guest and Ritz-Carlton loyalty programs come August. It also relaunched its Moments experiences program to include 110,000 new activities, with an additional 8,000 that are accessable only through Marriott Rewards and SPG.

In Canada, Marriott has seen growth of 270% in its property and curated experiences since April, according to Jennifer Bryl, director of loyalty and CRM for Canada at Marriott International.

She says a lot of that growth can be attributed to Marriott's partnerships with organizations like Maple Leafs Sports and Entertainment and the Calgary Stampede, as well as property-based experiences like an interactive dinner at Ritz-Carlton's Maison Boulud restaurant or a Diner en Blanc experience at Westin Bayshore in Vancouver.

Through the Moments marketplace, guests both earn and redeem points. And while the company has included expert recommendations and curated activity lists to reach consumers with broad range of interests, Bryl says research conducted with Destination Canada shows that Chinese and Mexican visitors to Canada are particularly keen to explore unique local experiences.

"Our goal is to become the favourite travel loyalty program; it's not necessarily to be the biggest," she says. "But in order for us to be the favourite, we need to extend our relationship with our members beyond the hotels."

The expansion of Marriott Moments comes a few months after Airbnb announced it was taking its Experiences platform nationally in Canada (beyond Toronto, Montreal and Vancouver). The hospitality company launched the program in 2016 with 500 experiences across 12 cities, but now offers 10,000 in almost 180 cities. By the end of the year, it will have added another 1,000 destinations to the program.

Among the platform's many Canadian experience offerings, travellers can embark on a Pastry Crawl in Toronto, on a hiking and photography tour in Vancouver or on a bike tour of Montreal.

To better capture the local flavour of its destinations, the company has also added new "passion categories," including Airbnb Concerts, shows in unconventional venues; Social Dining, experiences that bring together travellers from different countries; and Adventures, multi-day excursions that frame travellers' entire trips.

According to the company, Experience bookings grew 2,500% during 2017, or twenty-five times faster than home bookings did in the first year. And around 90% of customers review give their experiences five stars.