People get called out for not recycling right
The City of Toronto enlists Raptors analyst Jack Armstrong to get people to think twice about putting garbage in blue bins.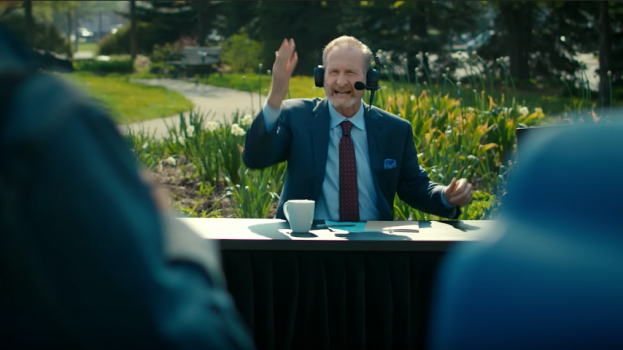 The City of Toronto's Solid Waste Management Services Division is taking a new approach to get residents to clue in and think about the things that should and should not go into recycling containers.
Working with Publicis Canada, the city enlisted Toronto Raptors analyst Jack Armstrong for a series of videos. A number of residents are forced to think a bit harder about what they put in the recycling, thanks to an emphatic "get that garbage out of here!" from Armstrong – something that'll sound familiar to anyone who has watched a Raptors broadcast recently.
The videos launched earlier this month and will be in market until mid-July.
Toronto's Solid Waste Management Services Division has been trying to get residents to be a bit more considerate about what they put into the recycling bin. Last year, an estimated 55,000 tonnes of garbage, organics and textiles were mistakenly put into recycling containers. Mistakenly putting waste in the wrong bin can result in contamination and lead to what would otherwise would be perfectly good recycling getting sent to a landfill instead.
In 2016, Publicis and the City of Toronto partnered on a campaign to get people to think a bit harder about contaminating recycling, showing garbage as a "bad influence" on recyclables in animated spots and illustrated print and OOH ads. Besides enlisting a voice that is very recognizable to Torontonians, working with Armstrong is a slightly different way to try to get people's attention.
"Let's face it, people don't spend a lot of time thinking about recycling," says Dean Hore, group creative director at Publicis. "Using a fan favourite like Jack will hopefully pique people's interest and help us get the message out there and get people to change their behavior. Plus, it never hurts to entertain people while you educate them."