AI trends to watch
From finding influencers to helping agencies make new inroads with clients, applications for the technology keep growing.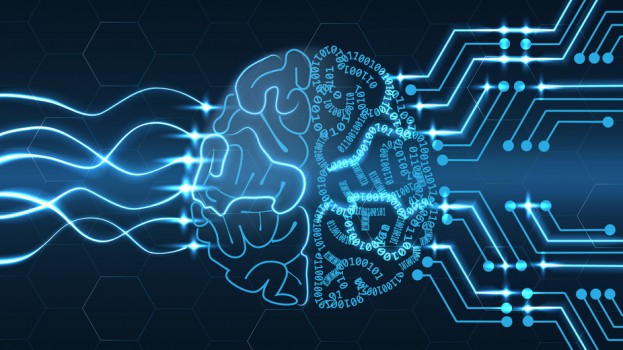 This story originally appeared in the Summer 2018 issue of strategy.
Finding micro-influencers
There seems to be as many influencers on social media as there are stars in the sky these days. AI Social Discovery, a new app by Toronto-based startup Quoints, was created to help companies navigate the social universe and find the right influencer for their brand. The app helps marketers find micro influencers (with followers in the 5,000 to 50,000 range) using AI and personality profiling based on their social activity. Quoints claims influencers with smaller followings "generate higher levels of trust, engagement and purchase intent" compared to celebrity influencers with larger followings. Since its launch in late 2017, brands like Aeroplan and Live Nation have used the app to find influencers. Other companies, such as Brand24 and Grin, also use technology to sift the Internet to do similar star searching.
High on Robots
Findify says it can locate the perfect strain of weed for Canadians. The cannabis plant "has 144 cannabinoids and over 100 terpenes," according to a press release from Vancouver-based Namaste Technologies, which recently bought Findify. This means many consumers will be hit with a sobering array of choice once legal cannabis brands hit stores shelves this summer. AI technology, like Findify's, will help people cut through the smoke and find the best options for them. Canadians could spend as much as $10 billion on marijuana products per year, according to one chief economist at CIBC World Markets. And brands looking to get in on this green rush will likely keep an eye on how AI can help them find new customers.
Agencies Eye AI
Speaking of rushing to cash in – ad agencies are getting in on the AI gold rush. Cossette recently teamed up with Stradigi AI to work on artificial intelligence products and apps for clients. The joint venture is based in Montreal and will focus on applied AI and building customized solutions for businesses. Over in Quebec's capital city, Havas has also opened an office focused on AI. Its centre is not about "driving new R&D or inventing the new Alexa," says Jan-Nicolas Vanderveken, president and CEO of Havas Montreal, adding that it will rather focus on applied AI solutions that directly address client challenges.