Walmart takes fresh approach to grocery
The retailer brings renewed focus on its fresh grocery business with a campaign emphasizing quality and accessibility.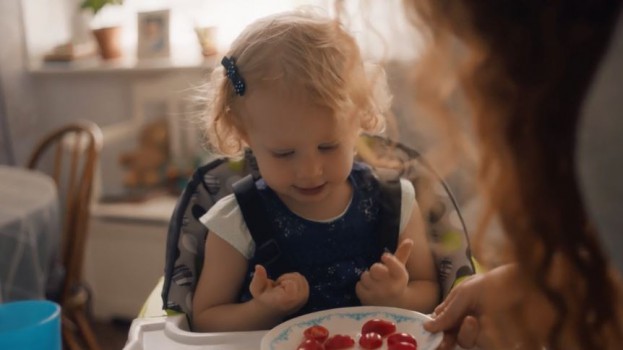 It's been 12 years since Walmart first opened Supercentres in Canada, adding a full complement of groceries – including produce and baked goods – to its stores.

Now, the retailer is continuing a four-year marketing push to promote the quality and accessibility of its fresh grocery business, running a new spot by agency Barrett and Welsh – its multicultural marketing AOR – focused on driving Walmart's "quality credentials," says Jennifer Stahlke, VP of customer marketing.

Over the last few years, Stahlke says the company has made "significant investments" in that side of the business, going after the "centre of plate" by adding AAA Canadian beef to its offering – a move supported by an "Easy Answers" campaign last year.

Still, while more than nine million customers shop in Walmart stores every week, only one in three customers buy produce and one in ten purchase meat, according to Stahlke. "We've got a huge opportunity to convert the customers that are coming through our doors," she says.

The new spot, which launched last month, shows a mother in the kitchen with her toddler as she prepares a meal for the family, who are visiting from different regions throughout Canada. The components of the meal, including fresh tomatoes, AAA beef, potatoes and maple syrup, have been sourced from those same regions.

In creating the spot, Gavin Barrett, CCO at Barrett and Welsh, says the agency began with the insight that shoppers already associate Walmart with great value, which meant being able to focus on other aspects of the business. Shoppers also instinctively associate Canadian-grown products with quality, he says. Most importantly, "this was a mom on a mission, looking to give her family good, quality meals."

"Quality is our first communication objective, and Canadian sourcing and Canadian-grown is the reason to believe in that quality," says Tammy Sadinsky, VP of marketing communications at Walmart. "But what we heard in research is that you can go too far; people can start to doubt the price point. So it's really important that we reinforce the [idea] of 'at Walmart prices.'"

When Walmart began marketing its fresh grocery offering, messaging was focused on the company itself, with some campaigns emphasizing transparency and others its ability to help customers discover something new, she says. The current work represents a pivot, in that it takes the customer's point of view in the storytelling.

That approach is the result of Barrett and Welsh' propensity to put "empathy" at the centre of its marketing campaigns, a tactic that is particularly important in the multicultural space, according to Barrett. It's the first time the agency has worked with Walmart on a non-ethnic focused campaign.

The TV spot is running for about five or six weeks and is being supported by in-store signage, truck wraps, flyers, digital and social assets (with local and national targeting to reach different audiences). In-store sampling will take place throughout the summer.

The retailer will also be rolling out a new masterbrand campaign starting July 9.