The need for a 'symphonic C-Suite'
Collaboration among execs is imperative as companies evolve into social enterprises, Deloitte research suggests.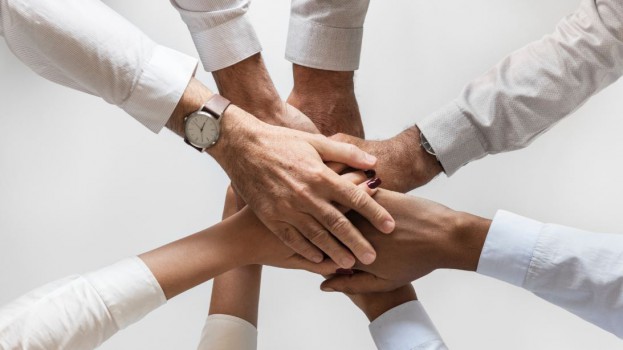 As companies continue to evolve into "social enterprises" – organizations whose mission extends beyond profit-making and into the realm of community building – more collaboration is needed among members of the C-Suite, according to a new report by Deloitte.

The consultancy's 2018 Global Human Capital Trends report notes that business leaders generally agree on the importance of the "symphonic C-Suite," top executives who "play together as a team while also leading their own functional teams, all in harmony."

The report surveyed 11,070 business leaders worldwide, 15% of which were from North America (including 322 from Canada).

Close to 85% of North American executives said the symphonic C-Suite was "very important or important" to their success. Globally, it was deemed particularly important for consumer businesses (86.4%), professional services (86.3%) and tech, media and telecommunications (87.4%).

In spite of this recognition, only 46% of respondents said their organizations are "very ready or ready" to tackle the trend.

The symphonic approach "enables the C-Suite to understand the many impacts that external forces have on and within the organization – not just on single functions – and plot coordinated, agile responses," according to Deloitte, which considers it the "next stage in the ongoing evolution of the leadership model."

The report's authors argue that symphonic leadership is "vital" for growth and can help leaders "to understand, manage, and respond to the complex social capital issues that organizations face, enabling them to tap opportunities, manage risks, and build relationships with internal and external stakeholders."

Among those surveyed, respondents who said their C-Suite  "regularly collaborate on long-term interdependent work" were roughly 33% more likely to expect their companies to grow 10% or more over the next years than those whose executives operate mostly independently.

The symphonic approach can help address a number of business challenges, according to Deloitte. For example, collaboration between a CMO and CIO is crucial to helping companies transition to digital business models and provide a "seamless customer experience." It points to the CMO and CIO at used-car retailer CarMax, who worked together on a digital experience involving interactive online tools, as an example of the results collaboration can yield.

Deloitte also notes how the model can help solve brand challenges. In a world where transparency is everything, customers and employees are "inextricably linked" to organizations' brands, making it more important for CMOs to work with chief HR offices, as well as chief risk officers, on managing internal and external brand perceptions.