Lift & Co. launches digital cannabis concierge
The cannabis brand leverages years of data to build in-store recommendation technology for retailers.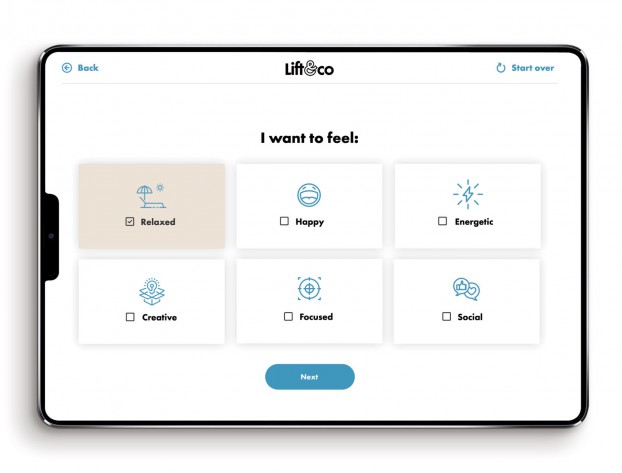 Cannabis discovery platform Lift & Co. has launched a new data-powered Cannabis Concierge to give retailers the in-store tech to guide customers to the products that are right for them.

The Concierge is currently only available on tablets, and is being targeted at cannabis retailers who are looking to provide an in-store platform where customers can research and learn more about the products available to them. It is available to both private and public retailers, either as a stand-alone service or as part of the Lift & Co. Cannabis Retail Certification program, which aims to train retail staff about cannabis. Lift has partnered with MADD Canada on both the certification program and the new concierge.

Launched in 2014, Lift & Co. is an online platform aimed at helping educate those who can legally use cannabis. The platform also aims to help consumers find strains and products that are right for their needs. The company's years of user-reported data on a range of criteria, including effects, quality, duration and method of use – as well as other information, like Canadian Cannabis Award nominations – is what powers the platform's recommendation engine. It will be updated in real-time as new products come to market, and can be integrated with point-of-sale systems to keep track of inventory.

Education is emerging as a major focus for companies in the cannabis sector as the legalization date approaches. Products like the Cannabis Concierge have two main aims, one is to help demystify the product for customers who are new to the category and help them understand its effects, the other is to steer experienced cannabis consumers who might not have a point of reference for locating their preferred product in a retail environment. A report from Deloitte earlier this year found that 71% of current consumers and 69% of ones likely to become consumers following legalization believe having staff with strong product knowledge will be the most important feature of cannabis stores.