Check it Out: Wild postings mimic tattoos and piercings
A campaign for MTL Tattoo incorporates elements of body art to hold up out-of-home creative.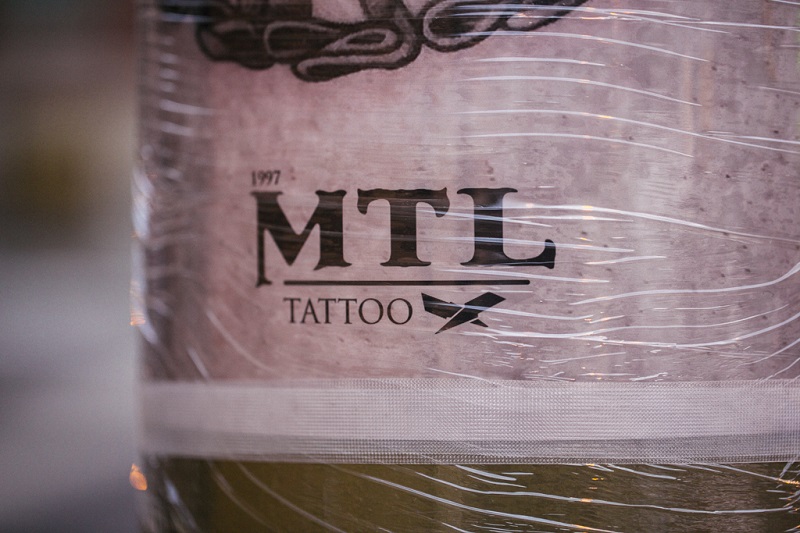 A Montreal tattoo shop created set of wild posting campaigns that incorporated elements used in actual piercings and tattoos.
Working with Montreal agency K72, MTL Tattoo first unveiled a series of posters showcasing various tattoos on city-owned poles around the city. The collection was entitled "Protection," as the posters were covered in the same plastic materials used to protect fresh tattoos. A second series called "Piercing" included images of people who seemed to have a number of piercings, thanks to the staples that were used to hold posters to poles and other surfaces.
Overall, the campaign saw around fifty posters installed in targeted areas around Montreal's Mile-End and Plateau Mont-Royal neighborhoods, where they remained until being removed by the city.