Sid Lee joins Free The Bid
The agency hopes to set an example and motivate investment in women directors.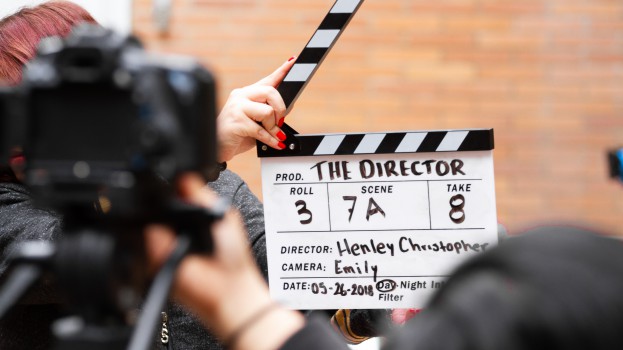 Sid Lee has taken the Free The Bid pledge in the hopes that it will give more women directors an equal opportunity to work on commercial shoots.
Launched in 2016 by filmmaker Alma Har'el, Free The Bid is an organization that is working to get women directors equal opportunities on jobs in the advertising industry. Agencies that take Free The Bid's pledge work to include at least one woman director whenever it is triple-bidding a project, while brand partners encourage all of the agencies and content producers to do the same.
Claudia Roy, head of global production, content and experiential at Sid Lee, says that while the agency's partners and clients were enthusiastic and motivated when she brought the idea of joining Free The Bid forward, maintaining the promise will be a challenge. Canadian stats were not available, but according to Free The Bid, fewer than 7% of commercial directors and 3% of creative directors globally are women, despite accounting for 85% of consumer purchases.
"Our industry is very late to the game here," Roy says. "Some people know, and some people don't want to know, but the biggest challenge is that there's not that many women directors out there, and that's the biggest thing I want to change. I'm not trying to create division. It's just about showing that doing this won't be detrimental to the creative output. Sometimes taking a risk on an up-and-coming director with a different vision can be very beneficial for everybody, while also giving women the chance to build their experience."
Roy has nearly 20 years of experience in advertising and production and describes this as a "personal mission," as she has often been one of the only women in the room during production and pitches on both local and global projects. The biggest hurdle standing in between having more women directors to choose from is the fact that very few have been given chances in the past, making it difficult to find someone with the experience needed for a particular project.
Ideally, working with Free The Bid would be a way to get more women picked to direct on projects. But Roy says that being more involved at the pitching stage will also have a long-term benefit.
"Pitching is a way to get discovered," she says. "It takes a lot of confidence and it needs a team behind you. You need contacts and affiliations with art directors and DOPs and things like that. It needs time for a person to create all those connections. Allowing them to pitch will motivate the directors to seek out these partners and really create a solid team so they can learn how to win those pitches. That's how they'll get discovered and selected down the line."
Overall, Roy's biggest hope is that Sid Lee will set an example for other agencies to join Free The Bid or similar initiatives, which will, in turn, also get production houses to invest in finding and developing more female talent.
"The more we talk about it and the more we share our female talent, that's how we'll create true change," Roy says. "That's what I'm really looking for. If many agencies support and ask for female talent, more production houses will open the doors to them and allow them to build their experience."
Last month, global CPG giant P&G and Publicis Groupe – its largest agency partner – partnered with Free The Bid, taking the organization's pledge while also committing to helping to grow its presence globally over the next three years. Other agencies that have signed on at the global level include BBDO, FCB, McCann and DDB.