Zulu adds a pair of creative directors
The agency has also added several creative teams and promoted two to ACD roles.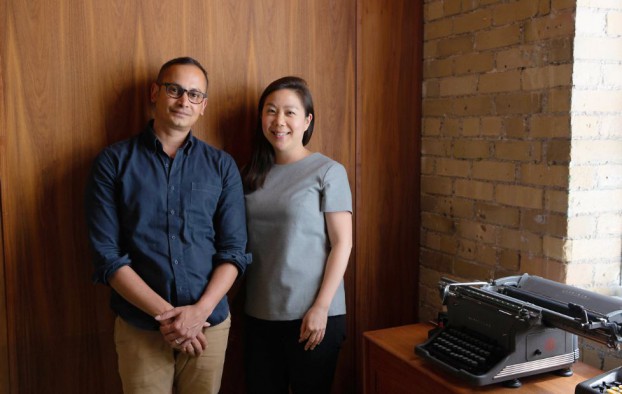 Irfan Khan (left) and Susie Lee, the new creative directors at Zulu Alpha Kilo.

As Zulu Alpha Kilo celebrates its tenth anniversary this month, the agency continues to grow its creative team with the addition of two new creative directors and the promotion of two others to associate creative directors, following a string of recent client wins.

Creative directors Irfan Khan and Susie Lee join the agency from BBDO and J. Walter Thompson, respectively,

Khan, previously VP and associate creative director at BBDO, worked with Zulu founder Zak Mroueh when they were both Taxi Canada. At the time, Khan ranked among the top ten copywriters globally after having worked on the Viagra Bleep campaign, which was the third-most awarded campaign at Cannes in 2006. His portfolio also includes work for Visa, Telus, Canadian Tire and Nike.

Before her stint at J. Walter Thompson, Lee worked for a number of agencies, including Juniper Park/TBWA and Ogilvy & Mather. At TBWA, she helped create Nissan's "Conquer All Conditions" campaign, which picked up a awards at the Effies, Cassies, ADCCs, Marketing Awards and Applied Arts. She has also worked on assignments for Visa, Nestea, Kraft, Unilever and HSBC.

Michael Siegers and Jacob Gawrysiak have also been promoted to ACD. Siegers left Leo Burnett to be senior art director at Zulu in February, while copywriter Gawrysiak recently joined the agency from Sandbox.

In addition to the new creative directors, Zulu has hired a slew of creative teams from various agencies: Vinay Parmar and Kevin Sato from DentsuBos, Julia Forrest and Sarah Quinto from Juniper Park\TBWA, Adam Tuck and Darren Marranca from Cheil, designer Gala Tanaskovic from The Drake and associate creative director Dan Cummings from Cundari.

In February, Zulu promoted Tim Hopkins and Heather Segal to the newly created role of group strategy directors, following the departure of CSO Heidi Philip. A month prior to that, it named Cary Smith, formerly of Red Bull, as director of content for its Zulubot division.

In recent months, the agency has picked up new assignments from Tim Hortons, antiseptic products company Betadine, organic plant-based salad dressings Michelle's RawFoodz and skin and body brand Consonant Skin Care.