Canopy Growth to acquire Hiku
The cannabis company looks to strengthen retail operations and add lifestyle brands like Tokyo Smoke to its portfolio.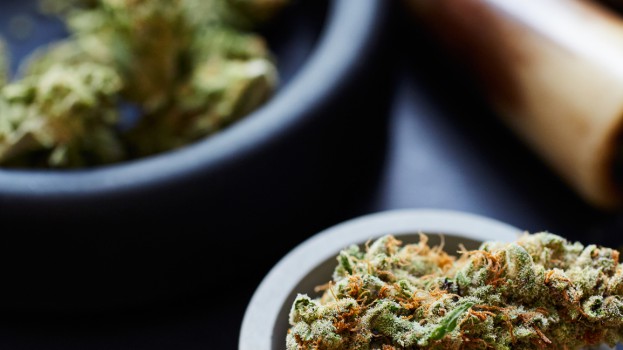 Canopy Growth is looking to strengthen its brand portfolio and retail operations, announcing its intent to acquire Hiku and its Tokyo Smoke, Doja, Van der Pop and Maitri brands.

The transaction is subject to approval from Hiku shareholders and regulators.

As competing producer Aurora has been on an acquisition spree and made a run for Canopy's spot as the largest cannabis producer in Canada, Canopy has been relatively quiet on acquiring other producers over the last year. However, the acquisition is more of an opportunity to add to its brand portfolio and retail operations, as opposed to expanding its production capacity.

"Hiku equals brands. Canopy is built on brands. So we combined them," said Bruce Linton, chairman and CEO of Canopy Growth, in a press release.

Hiku was created at the beginning of the year when Tokyo Smoke acquired licensed producer Doja. Tokyo Smoke was one of the earliest brands to attempt to bring cannabis up-market by selling more high-end accessories and fashion. Acquiring Doja gave the brand the opportunity to also sell its own cannabis in provinces where private sale has been permitted. In addition to its existing storefronts that currently sell accessories and coffee, Hiku has secured agreements to open cannabis stores in Manitoba, and is working towards securing approval for locations in Newfoundland and Labrador and Alberta.

Given the restrictive rules that have been placed on cannabis brands in terms of marketing and advertising, retail will be an important touchpoint to reach potential customers. Canopy has also secured licenses to operate stores in Manitoba, as well as in Saskatchewan and Newfoundland. The company plans to operate retail through a partnership with Delta9 in Manitoba, while it will use its established Tweed brand in other jurisdictions. Integrating retail operations with Hiku will give Canopy the opportunity to further expand its retail footprint in provinces where private storefronts are being allowed.

Outside of retail operations, the acquisition will also give Canopy access to some of the few cannabis lifestyle brands that are already well-established heading into legalization: Tokyo Smoke, women-focused Van der Pop and Quebec's Maitri. The press release announcing the deal stated that the transaction strengthens and diversifies the company's brand portfolio while giving it access to multiple demographics, and added that the combined portfolio will also give the company the opportunity to generate incremental opportunities with distributors.

In April, Hiku and licensed producer WeedMD had announced their intention to merge in a deal worth $240 million, but Hiku's board determined that Canopy's offer represented a "superior proposal," according to a release announcing the new deal. WeedMD waived its right to match Canopy's proposal, terminating the previous deal. Hiku will pay a $10 million termination fee to WeedMD as a result.