Spinning a fitness brand into gold
SpinCo's founder talks about how the Canadian studio is growing and opening new locations despite U.S. competition.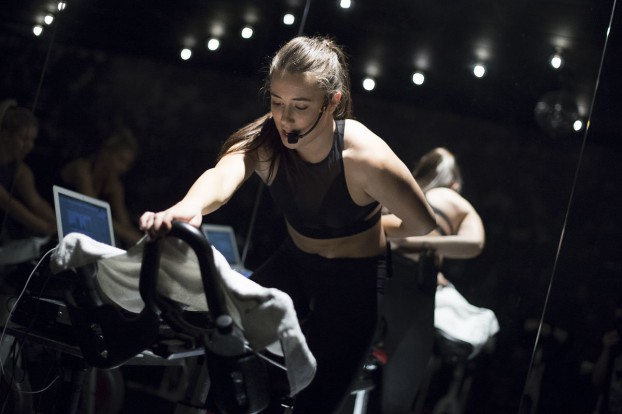 Spinco's founder and owner Michelle August (pictured) still regularly teaches spinning classes. Photo credit: Arthur Mola
Michelle August has spun her passion for spinning into gold.
At just 22-years-old, August started her first Spinco studio in Kelowna, B.C., in July 2014.
Spinco now has eight locations dotted across the Great White North, and will boast 11 in total by the end of this year.
"There's tons of cities we're eager to get into in Canada. I want to focus on our country first and foremost," says August, now 27. "We want to keep growing."
In recent years there's been an increase in people drawn to the boutique studio culture at places like Spinco.
Boutique fitness studios, which includes spinning studios as well as yoga, boot camp and barre studios, have become popular, particularly among millennials willing to dole out in the range of $20 to $40 for a single class. Membership in health clubs reached an all-time high of 56 million Americans in 2016, with boutique studios driving that growth, according to the 2017 IHRSA Health Club Consumer Report.
Today, the Canadian born-and-bred Spinco studio faces growing competition from established American brands entering our market.
SoulCycle, which popularized spinning with its 45-minute indoor cycling classes back in 2006, set up shop north of the border last spring and now has two studios in Toronto and one in Vancouver. And the brash new kid in town, Peloton, which appeals to spinners with little kids at home who don't want to trek out to a studio is set to expand beyond America to Canada and Europe this fall. Peloton which sells at-home cycle bikes for around $2,000 a pop, started in 2012 by a Harvard Business School grad has been dubbed a "unicorn" due to its $1.25 billion valuation USD, according to Business Insider.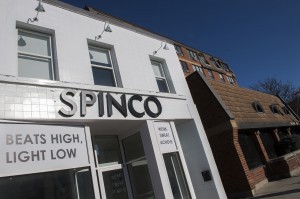 But August insists she's not breaking a sweat over the increased competition, seemingly applying her spinning instructor mindset to her business.
"I don't really focus on what other people are doing," she says of SoulCycle and Peloton. "I focus on what we do well and continue doing that… Hopefully forever."
Spinco works with Toronto's Deck Agency to get the word out about the brand and it also heavily relies on positive word-of-mouth both online and IRL to grow the business. As the brand enters new communities, the studios tend to team up with local charities to spin the message of Spinco being an active member of the different communities it operates in. For example, the studio in uptown Toronto teamed up with nearby Sunnybrook Health Sciences Centre on a charity ride as it attempted to establish roots in the ritzy neighbourhood. And when the Halifax studio opened last summer the franchise owner made sure to highlight its "Spin It Forward" charity rides. The rides are held nationally at all Spinco studios every Monday night and all proceeds are donated to a charity of choice each month.
"A lot of it is organic growth. A lot… is done through social media," explains the founder, who still teaches spin classes at her studios regularly. "A lot of it is… just being out in the community. We support a ton of charities [and] we support our riders."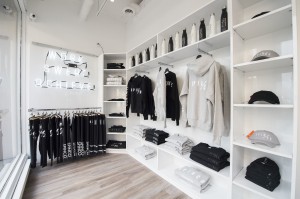 While SoulCycle is known for it's bright yellow and black logo, Spinco opted for a minimalist black-and-white colour palette. But just like SoulCycle, Spinco sells its customers everything from branded sweaters to hats to water bottles. Extending into apparel is a way to turn riders' passion for a brand into profits. And having fit devotees walk around with essentially a billboard for a business literally across their chests or legs is a great way to get the word out about a brand.
Spinco has teamed up with several well-established brands to sell its exclusive branded merchandise,  it is currently working with Vancouver-based clothing company Respect Your Universe (RYU), S'well water bottles and Giro shoes. It has also worked with brands, including Champion on hoodies, leggings and tops by Lilybod, as well as tees and tanks by Alo.
"I love seeing someone rocking one of our… hoodies or our… pants," says August. "It's just creating that culture and being proud to wear our brand on their chest and represent us."
And the founder says, despite stereotypes, it's not just millennial women like herself who frequent boutique studios. She's seen everyone from teen daughters riding with their mothers to middle-aged men trying to work off their beer bellies to entire families riding together at Spinco studios.