HAL, how do I get to the Ontario Science Centre?
An interactive OOH board resembling pop culture's most famous homicidal AI helps promote the museum's POPnology exhibit.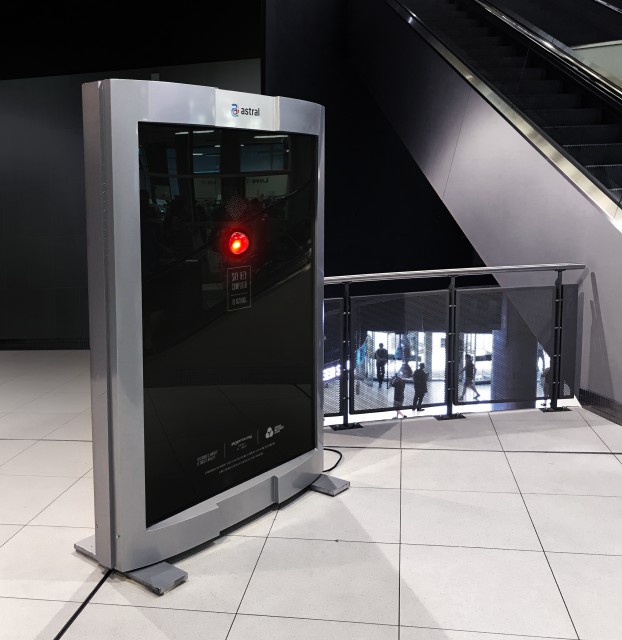 HAL 9000 from 2001: A Space Odyssey is an oft-used cliché whenever someone needs an analogy to warn about the dangers of artificial intelligence. In a fresh twist, the Ontario Science Centre showed what might happen if the creepy AI-powered "assistant" actually existed today as part of a recent campaign.

The Ontario Science Centre is currently running an exhibit called POPnology, which examines technology from pop culture and how it has influenced today's latest innovations. Agency partner Rethink created a series of pop-art inspired posters to promote the exhibit.

As part of the campaign, a digital board in Toronto's Yonge-Dundas Square was made to resemble pop culture's most iconic rogue AI character. All passersby need to do is say "computer" to get its attention and ask it a question, which it will answer in a recognizable voice with the level of eerie detachment you'd expect.

In addition to answering questions about the POPnology exhibit, the board gives information that people today would expect from the most basic AI-powered assistants or chatbots, such as providing weather updates or directions. But that also ties into the idea behind the exhibit: looking at where the most cutting-edge technology is today, and drawing a connection to the pop culture and fiction that inspired it.