Molson Coors pursues cannabis-infused beverages
The brewer will form a joint venture with Quebec producer Hydropothecary to explore opportunities in the space.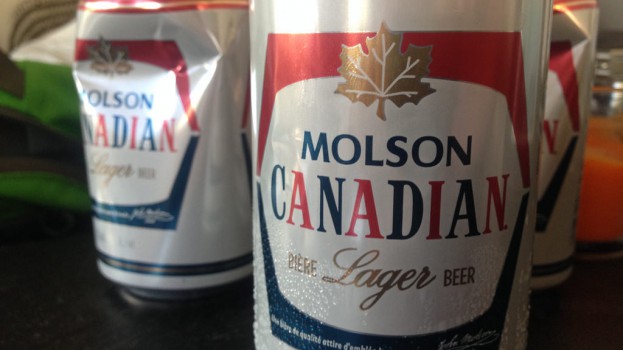 Molson Coors Canada has partnered with Quebec-based licensed producer Hydropothecary on a new joint venture to pursue the development of alcohol-free, cannabis-infused beverages.

The joint venture will be structured as a standalone start-up, with its own board and management team independent of either company. Molson Coors will have a 57.5% controlling interest in the company, with Hydropothecary owning the remaining 42.5%. The transaction is targeted to close by Sept. 30, pending the execution of transaction conditions and the necessary approvals.

"Consumable" cannabis such as edibles and cannabis-infused beverages will not be legal for sale on Oct. 17. The Canadian government has said it will re-examine consumable cannabis in 2019, saying it needs the extra year to determine how to best regulate what it has called a "more complex" part of the market. The Molson-Hydropothecary joint venture, however, is meant to combine the two companies' respective expertise in order to explore the opportunities in cannabis-infused beverages when it is legal, according to a release announcing the venture.

Frederic Landtmeters, president and CEO of Molson Coors Canada, said in the release that the company had a "unique opportunity to participate in this exciting and rapidly expanding consumer segment," pointing to Hydropothecary's position in the medical cannabis space, track record of innovation and shared corporate values as reasons the producer was the ideal partner for the venture.

An Ipsos survey last fall showed that 29% of Canadians are interested in trying edible cannabis once it becomes legal – not far off from the 34% who said they are interested in smoking cannabis in the same poll. The survey also suggested that women, millennials and non-smokers were particularly attracted to edible products.

Hydropothecary – the first licensed producer to come out of Quebec – is looking "to lead the way for smoke-free cannabis innovation in Canada" by working with Molson Coors, according to CEO and co-founder Sebastien St-Louis.

A number of companies big and small have been making preparations to ensure they are ready to capitalize on that market.

On Tuesday, Hill Street Beverage Company (which specializes in non-alcoholic beer and wine) announced a deal with Lexaria Bioscience (a food sciences company researching cannabis) to produce a line of cannabis-infused beverages. Vancouver's nutritional drink and supplement brand Koios also established a new subsidiary to explore cannabis-infused beverages, partnering with Colorado's Keef Brands on a licensing agreement. Outside of beverages, Gabriella's Kitchen – which owns the Skinnypasta, Gabbypasta and Noodi brands – announced the launch of the Alto brand in June, which will market and sell things like olive oil infused with THC and CBD. And those are just announcements made since the beginning of June.

Several companies pursuing edibles are also looking to establish distribution in U.S. states where edibles are already legal, while they wait for the same to happen in Canada. Vancouver's Phivida is a publicly-traded company primarily pursuing cannabis-infused food and beverages, and today signed a deal with Acosta's National Speciality Sales to distribute its products through NSS' retail network in the U.S.

Opportunities in the cannabis market aside, some large brewers have been pursuing products like non-alcoholic beer, as well as hard sodas and sparkling water to diversify their business and adapt to changing tastes and consumption habits.

"This new venture is consistent with our growth strategy and our commitment to being first choice for consumers and customers by ensuring that Canadians have access to high-quality products that meet their evolving drinking preferences," said Landtmeters. "While we remain a beer business at our core, we are excited to create a separate new venture with a trusted partner that will be a market leader in offering Canadian consumers new experiences with quality, reliable and consistent non-alcoholic, cannabis-infused beverages."

Molson Coors is also not the only alcohol giant to pursue the cannabis market. Last year, Constellation Brands – which has a roster of products that includes Corona, Modelo and Svedka vodka – acquired a minority stake in Canopy Growth.