Roots boosts digital side of #Sweatstyle campaign
The apparel brand has again partnered with Canadian musicians with more presence on social and music streaming platforms.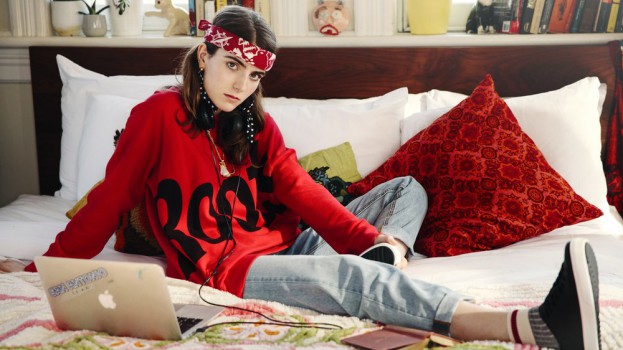 Pictured: Canadian artist Megan Bülow. 

Roots Canada is continuing with its long-running "#Sweatstyle" campaign, but it's boosting its digital spend this year to reach a growing online audience.

Since 2013, the apparel company has been using the annual campaign to promote its iconic casual wear, first with a campaign involving Roots staff to mark its 40th anniversary, then with a follow-up influencer effort. In 2015, it turned to partnering with Canadian musicians – a strategy it has maintained ever since.

The latest #Sweatstyle iteration features four musicians who celebrate the "individuality of style," both with their music and their fashion choices, says Mangala D'Sa, a former PepsiCo Canada marketer who was named Roots' VP of marketing last month.

"Our product is really about inspiring not only the musicians, but also consumers to live comfortably with their own unique style and wear their Roots in a way that is such a great expression of who they are," she says.

The campaign features songwriters Charlotte Day Wilson, Killy and Langston Francis, as well as Nertherlands-born electro-pop artist Megan Bülow, who will kick off the effort with an outdoor performance at Toronto's Roy Thompson Hall on Aug. 7. From there, Roots will roll out videos of the artists wearing Roots' sweats and sharing how they use clothes as a means to express themselves.

Last year's "Roots World Famous Sweats" campaign was created by its in-house marketing team with the goal of supporting the launch of a new flagship store concept in Toronto. It also featured emerging artists, with creative appearing in out-of-home executions in major cities and ads on Bell Media video on demand services.

"It speaks to our overall brand promise around that philosophy that our clothes really feel as good as they look," D'Sa says. "Our brand is really about the individual and letting them express themselves with our products."

While digital has played a significant role in the #Sweatstyle campaigns since 2016, when Roots ran content on Vice Media properties, assembled a playlist on Spotify and live-streamed in-store performances by Canadian artists, D'Sa says this year's digital push is the biggest yet.

This time, it has turned to paid media to amplify beyond its owned channels, supporting the campaign through YouTube bumper ads and paid content on Instagram and Facebook. Roots has once again crafted artist playlists, this time on Apple Music.

"It really speaks to the way our consumers are consuming media," says D'Sa. "They're more digitally connected than the average Canadian. So not being on the digital landscape in a really pronounced way is something that's a miss for us."

The brand has traditionally handled its #Sweatstyle marketing campaigns in-house, but this year it partnered with Eyereturn on digital. Hype PR is supporting on public relations.